(Members Access Downloads At Bottom of Page)
Healthy Cruise Travel Guide
- Avoiding Sickness on the High Seas -
Hi PLR Friends,
Kater here from PLRPump.com introducing "Healthy Cruise Travel Guide - Avoiding Sickness on the High Seas" PLR Special.
The revenue of the global cruise industry is forecasted to reach 57 billion U.S. dollars by 2027, more than doubling from just 23.3 billion U.S. in 2007.
Needless to say, the ocean cruise travel industry has recovered since the 2008 recession in the United States.  The great news for health information marketers is that people who choose ocean liner cruise travel have income to spend.  More importantly, they don't wan to blow their investment because they contracted Norovirus or some other contagious disease during their trip.
This is where you come in with this premium information health PLR bundle providing them with guidance on how to stay healthy during a cruise.
This is a Full Product PLR Funnel You Brand, Sell & Keep 100% of the Profits. Check out all the details and add this Done-for-You bundle to your library of offers.
MARKET OUTLOOK - OCEAN CRUISE TRAVEL
We've Done the Market Analysis for You
From 2010 to 2015, more than 5,300 passengers on Celebrity and Princess cruises suffered some stomach-related illness severe enough to report
Out of every 100 passengers on a cruise, 3 experience an illness or disease that is reported. This does not take into account self-treatment which is not reported
Seasickness symptoms can last for hours or days after your cruise is over, and for up to 6 months for those who suffer from MdDS, a motion sickness disorder
Norovirus is the most common cruise illness, nicknamed the cruise-bug or cruise-flu, and causes 20 million illnesses each year on and off cruise ships
As many as 800 people die each year from norovirus
In 2014, 577 passengers and 49 crew members suffered diarrhea, vomiting, stomach cramps and stomach pain on a Royal Caribbean Explorer of the Seas cruise.
A 2012 Princess Cruises Crown Princess voyage had to return home 2 days early because 396 people became too sick to continue.
There are dozens of steps involved with content development, not the least of which is actually writing the material. I've listed some of the most obvious tasks in content marketing.
Research

Brainstorming

Choosing Hot Topics
Graphics

Squeeze Pages

Sales Copy
Opt-in Offers

Writing eBooks/Reports

Crafting Emails
You know you've wanted to create a Healthy Lifestyles website, but planning and writing out an educational program is no small task.
With all this product development, when do you get time to focus on reaching out to partners and clients? Heck! There's no energy left to squeeze some love out of your fans!
What if you could just pay someone to do the work for you?
What if you could then turn around and put your name as the author? And what if you get it all done for less than the price of a decent dinner for two?
Private Label Rights Content
What if you could get premium content at a fraction of the cost of outsourcing and never spend a minute making bad choices hiring freelancers to write your business content?
Welcome to the power of Private Label Rights content PLR -  sometimes referred to as White Label. PLR is content produced in a variety of formats and provided to marketers who want to keep their customer happy with information and solutions. PLR cuts the time, cost and resources to produce content by 95%.
Build Authority Blogs

Provide current content your readers value because it helps them get what they want.

Create Article Portals On eCommerce Sites

Boost SEO with relevant content and pull in traffic from high ranking posts.

Launch Membership Portals

Create a mentoring course. Build it once and then bring in monthly income over and over.
Core Marketing Bundles Ready to Go
We've got your content marketing primed for results with the key material to build your reputation and pull in your perfect audience.
Let's peek at the core modules included in this release.
Ready for your special touch. Branded By You.
Premium Ebook Keeps Your Product Sales Funnels Fresh
Fully illustrated and formatted.

Easily edited with Word or OpenOffice.
Just brand with your business or name and upload to your host. Or update with your own unique touch. Change as much or as little as you see fit.
"Healthy Cruise Travel - Avoiding Sickness on the High Seas" eBook

Over 6,600 words. 35+ pages. Illustrated. Referential links and Resources Page
Sales Copy With HTML Sales Funnel
No need to start from scratch with our pre-made templates.

Sales page, thank you and download pages included.
Upload to your hosting as HTML sales page or cut-n-paste to your WordPress pages.
We even have training videos to show you how. Learn it once and you know how to do it for all your products.
Or Use to Expand Your Blog
Quick Reference Resource - Quick Facts
Fantastic Lead Magnet. Just pop an opt-in form on your website or use as subscriber gift.
FAQ - Frequently Asked Questions
More, more, more - Are you catching all these paths I'm blazing for you? Use as another lead magnet or as an FAQ page for your blog.

Another Instant Resource 1,300+Words
Covers for eBook and Resource Materials
No need to start from scratch with our pre-made templates
Cover - 6 styles; Reports 2 styles
Fill Your Content Publishing Calendar With Pre-Written Articles
Modify with a new title and add supporting content such as illustrations or images, statistics, quotes, graphs, or videos and always a call-to-action.
10 articles (Generous 400-500+ words) in Word .docx and .txt format.
Avoiding Traveler's Diarrhea 552
Cruise Ship Insurance Basics 519
How to Pay for Medical Care When Traveling to a Foreign Country 504
Norovirus on Cruise Ships 532
Plan Ahead – How to Get A U.S. Passport 698
Refilling Prescriptions in a Foreign Country 509
Safe Dining Off Your Cruise Ship 438
Sick After Travel What to Tell Your Doctor 452
Traveling When You Have Disabilities 522
What You Need to Know About Medications and Airport Security 468
Publish to social sharing sites, use to build backlinks, whip out your iPhone and share it with potential customers at the grocery store, salon, Bunko party.  Editable PSD included.
You are a Marketer Extraordinaire!
Deliver New Products In Hours. Not Weeks!
You Benefit From Our Expertise
Leveraged content and templates saves hours of time in research, planning, and development.

"Leverage" is the point of White-Label / Private Label Rights content.
Customizable Products

Add unique value to create high impact marketing content like blog posts, newsletters, reports and shared content

Instant List Building

Present visitors with valuable information or tools they can't resist.

DFY Funnels

Sales Copy is ready to go.  Just add your Buy Button and branded eCover.
Premium Articles

Informative articles ready to post. Just add your Call-to-Action.

Resource Kit

More great content to use as handouts or to expand your blog

Academic Resources

Leading web resources for niche topic
Eye Catching Graphics

Ecovers, illustrations and graphics are royalty-free and no attribution required.

Connections

Social media images for expanding your visibility – Connect!

Implementation Tutorials

Step-by-step tutorials with added value tips.
No charge for the tips. 🙂
Put the Hours You Save to Better Use. Quality Time.
Your Content Marketing has Unlimited Potential With Our Quality PLR
Use and repurpose any way you wish. Pro blogger and traffic guru, Neil Patel tells it like it is...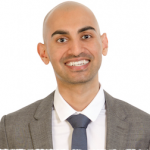 You can repurpose your blog content to extend the reach of your blog and to identify further link-building opportunities. - Neil Patel, QuickSprout.com
Below are ideas to squeeze more out of each piece of content.
Unlimited Purposes
Use as list building freebie to build your list.

Sell the ebook.

Monetize elements with your affiliate links for streaming commissions.

Convert the ebook chapters into Podcasts.

Upload slideshows, videos and PDF files for site promotion on high PR sharing sites such as Slideshare and YouTube, Vimeo, etc.

Use PLR content to create autoresponders.

Publish articles to your blog.

Use the presentation to create a Webinar.

Add your byline to the book review and share with another blogger for backlinks and traffic.

Turn each article into a video article.

Add links to the ebook and articles to products to earn commissions on sales.

Create videos of presentation.

Insert presentation slides as image in blog posts.

Create a coaching program.

Create a members only portal where you host special training and charge a monthly fee.

Promote training as a home study course.

Merge topics into a pillar content leading readers to an opt-in button.

Create a monthly paid newsletter.

Translate the material to a foreign language.

Record articles into a podcast.

Brand the eBook as your own and sell it.

Convert Articles into podcasts.

Merge 5 articles into a special reports.

Use snippets on Facebook and Twitter.

Add it to an existing related product.

Give reports or ebook PDFs as a bonus to affiliate offers.

Hire a ghostwriter to rewrite articles and offer as guest posts.

Use it on your sites, create many posts or giant authority posts.

Use Tip & Quote posters as viral content on Facebook, Twitter, and Pinterest.

Use any template in the PLR pack to create your new eCovers, posters and opt-in graphics.

Brand all editable elements as yours to increase brand visibility and firmly establish yourself as an authority on the topic.

Producing information products is expensive unless you do all the work. Ugh, how long would that take you to complete?
That's where leveraging our product development team to create your content marketing material makes sense.
And today you can pick up this entire product for less than the cost of a single page article.
YES! I Want This Now!
I understand I'll get instant access to:
"Healthy Cruise Travel Guide: Avoiding Sickness on the High Seas" PLR Bundle includes all this content
DFY Product: Premium Quality Ebook, illustrated with resources, 35+pages and 6,500+ words
DFY Sales Copy: Highlights trigger points for high conversions
Fast Start: HTML Sales Funnel
Quick Reference: Fast Facts on Pain
FAQs: Answer Their Questions via Blog or PDF
Authority & Connection Building Content:
10 Articles( 400-500+ words): Written by professional health/wellness writer
Gorgeous eCovers: 6 Styles
Resource Report Covers: 2 Styles
Social Media Images: 10 messages for social portals or blog
License: Full Private Label Rights
——-Members Download. You Must Be Logged In to Download——-