(Members Access Downloads At Bottom of Page)
Flip Your Energy Switch PLR
Business Builder
Energy/Metabolism PLR Product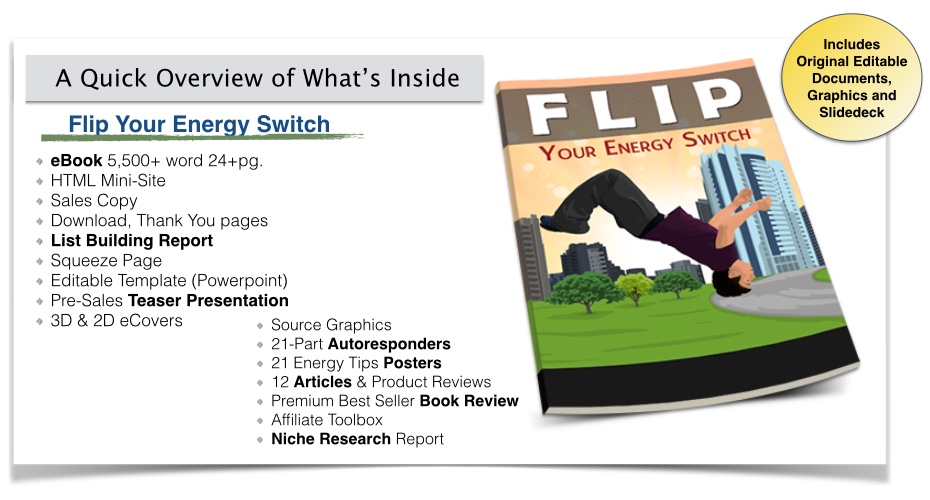 [ez_box title="Flip Your Energy Switch PLR" color="blue"]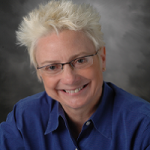 Hello PLR Friends,
Kater here from PLRPump.com with a new release of wellness content you can copy, brand and sell or give away to your clients.
This product, "Flip Your Energy Switch" is designed to appeal to people who are tired of always being out of energy.  They are part of a segment of people who are ready to make lifestyle changes that make them look and feel energized the moment they wake up and throughout the day.  These folks have the usual daily dose of work stress, a less-than-perfect diet, a chronic shortage of sleep, and spend hours gazing at glowing monitors of various dimensions.  They wonder if their destiny is really to feel sluggish and out of energy day after day. 
They are ready to make changes but don't know where to begin.  That's where you come into the picture with answers and strategies they can implement immediately without dealing with hormone shots and drugs offering so many side-effects you forget what they are supposed to cure. 
People want don't want to live their lives in a blur of harried tension.  
And most of all, they want to stop feeling sluggish all day long. 
...And there you are with simple, expert-approved strategies to help them step out of the fog and ignite their internal energy furnace.  
Introducing
"Flip Your Energy Switch"
Just look at the trend for search interest in boosting metabolism and get more energy.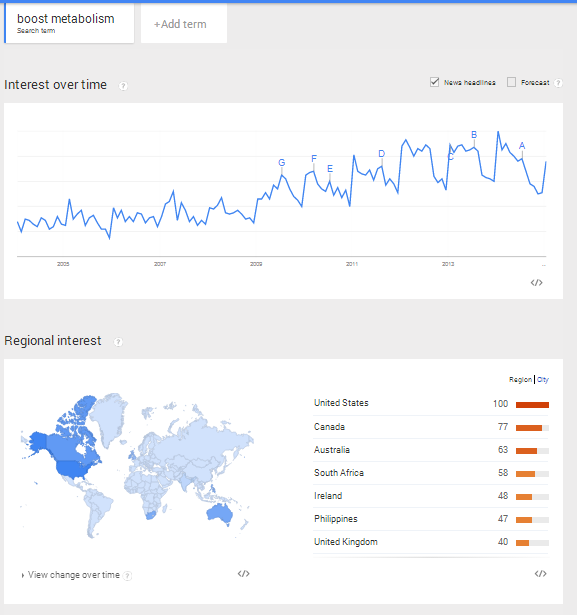 Trend Analysis: Metabolism is the engine driving how much energy we have and there is a significant interest in that topic.  This chart shows peaks and valleys in the trend line which correspond to the seasons with major seasonal upswings occurring in January and June.
However, there is a strong upward trend each year eclipsing the previous year's search interest.  This topic is not going to run out of steam and meshes well with several health and wellness niches. Check out everything you get with this product.    [/ez_box]

Bonus!  Newsletters-Done-for-You!
Grab 6 more pieces of health and energy related content converted into professional newsletters. You'll also get access to my tutorials on how you can create cool newsletters like these in minutes! Three single page newsletters, two 2-page product reviews, and a single page book review with images.

——-Members Download. See Below——-