(Members Access Downloads At Bottom of Page)
Explode Your List Using Multiple
Lead Magnet Assets Including
14 Additional Multi-Media Modules!
Full PLR License
Create an authority self-improvement blog or coaching portal with ebooks, articles and more, using instant PLR products.
Here's A Quick Look at All 14 Modules
Lead Magnet #1

Highly targeted eBook to attract the perfect audience

eCovers

Gorgeous eCovers (editable)

Lead Magnet #2

Special report on high curiosity topic. Another list magnet, bonus incentive or gift.
Squeeze Page Template #1

HTML Funnel

Squeeze Page Template #2

HTML Funnel
Premium Articles

Niche articles for blogs or syndication.

Bestseller Book Review

It's like Cliff Notes for entrepreneurs.

Affiliate Rolodex

High Commission Clickbank Products
Newsletters

Articles formatted into Newsletters

Infographics

Editable Infographics – more viral content!
Instant Social Upates

DFY Social Media Updates for Facebook / Twitter

Autoresponders

Can't think of what to email? No problem. 21 DFY messages

Top 10 Academic Resources

Research done for you
White Board Video

Go Viral!
MODULE #1 - LEAD MAGNET 1
Oral Thrush
-- Your Questions Answered --
This eBook is for those wanting to understand how Oral Oral Thrush occurs, how it is transmitted, recognizing symptoms and treatments. Excellent Lead Magnet for Health, Wellness and even Survival bloggers. 
Brand and sell the eBook, use it as a lead generation tool, break it up into short articles, unlimited uses. Share with confidence.   The eBook was written by a subject matter expert, published author and health coach. 
Over 2,200 words illustrated guide.

Editable DOC file included so you can freely edit the eBook as you wish.

Creative illustrations

PDF version included.
Take a Peek...
Includes Over 2,200 Words
MODULE #2 - LEAD MAGNET 2
20 Tips to End Candida Overgrowth
People want to know how to prevent and stop Candida. That means they want to get every piece of information possible on preventing, as well as ending yeast infections and other disturbing symptoms.
You can use for list building or even sell the report. Use it in a zillion ways. It your new marketing asset!
Over 5,100 words, 20+ pgs illustrated guide.

Editable DOC file included so you can freely edit the eBook as you wish.

Beautiful illustrations

PDF version included.
Take a Peek...
Includes Over 5,100 Words
MODULES #3 & #4 - SQUEEZE PAGES FOR BOTH LEAD MAGNETS
Opt-in Funnel for Lead Magnet #1
HTML Style Optin Funnels for Both Lead Magnets
Just upload to your host or create as WordPress based Opt-in forms.
Lead Magnet #1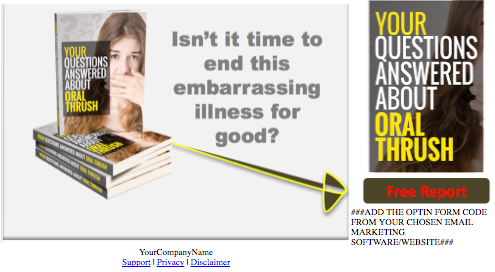 Lead Magnet #2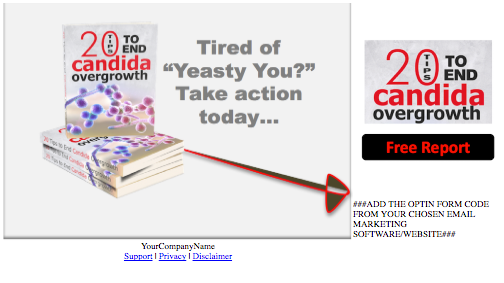 Editable Template Provided
Effective eCovers - Editable
Editable Template Provided
MODULE #6 - PREMIUM ARTICLES
12 articles to publish to the web or repurpose any way you wish.  Generous 400 words.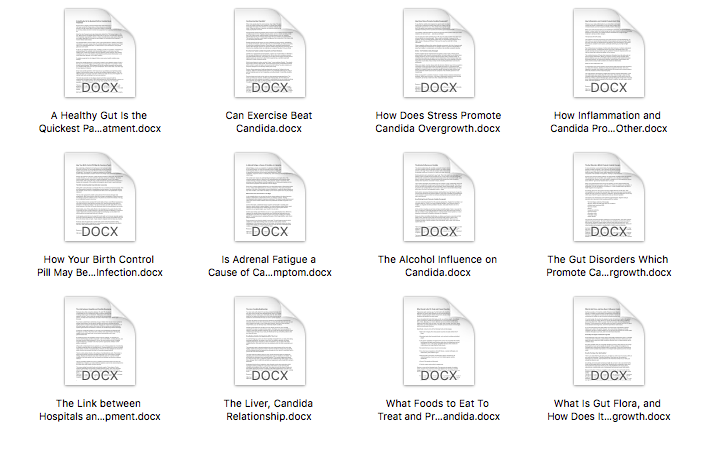 MODULE #7- BESTSELLER BOOK REVIEW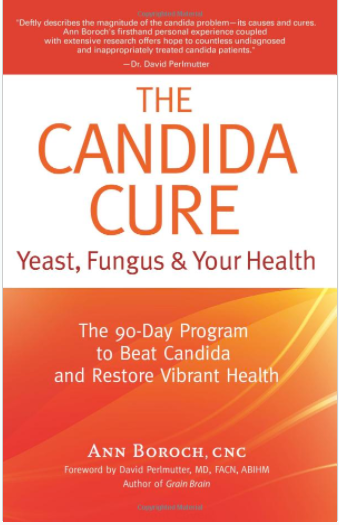 R
emember Cliff Notes from high school? No?  
Cliff Notes provided a condensed version of a book which you could quickly read and then prepare a book report.
Let subscribers in on what you are reading with this Done-For-You book review.

Post to your blog and monetize with your Amazon link if you wish.
You Don't Even Have To Read The Book!
(We won't tell!)
MODULE #8- MINI-REPORTS (NEWSLETTERS)
10 articles are repurposed into two 5-page (or more) newsletters.
Monetize with your affiliate or product links, save as a PDF and distribute.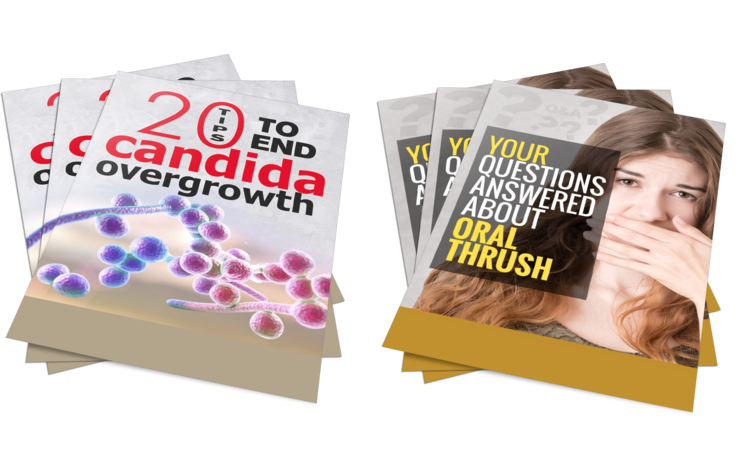 You are an epic marketer!
MODULE #9 - AFFILIATE ROLODEX
High-Commission and Converting Clickbank Affiliate Products to Promote
MODULE #10 - SOCIAL MEDIA MESSAGES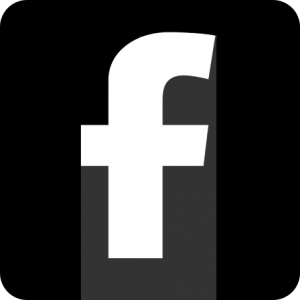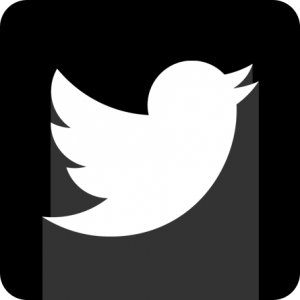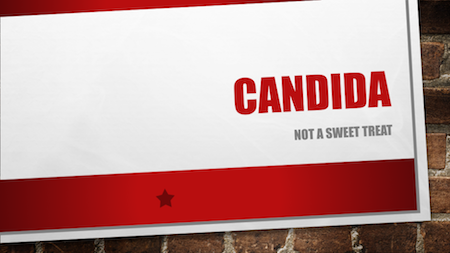 Use on social sharing sites or record as a video and upload to YouTube or Vimeo. Or create your own quiz Lead Magnet using a quiz plugin.
MODULE #12 - RELEVANT AUTORESPONDERS
21 Done-for-You Autoresponders
We got you covered in the communication department.  21 Autoresponders that are way more than just "go buy this product."  These are designed to start the conversation with your audience, keep them engaged and eager to hear more from you.  The first 7 are follow-ups to the opt-in report. Just add your Call-To-Action to your own sales page or an affiliate program.  Check out the clever subject lines below.
1.) Subject: Welcome to the Candida & Thrush Newsletter
2.) Subject: What is candida?
3.) Subject: Have you suddenly developed new allergies?
4.) Subject: This opens the door to yeast infections
5.) Subject: How to return to a healthy gut biome?
6.) Subject: Getting started with more fermented foods
7.) Subject: Will exercise make candida worse?
8.) Subject: What about using artificial sweeteners instead of sugar
9.) Subject: Amazon best seller resource and my review
10.) Subject: Battling the cycle of candida and inflammation
11.) Subject: Your gut and the body's immune system
12.) Subject: A shocking statistic
13.) Subject: Is your teenager's sugar habit setting them up for diabetes
14.) Subject: The oral version of candida
15.) Subject: Spices that repel candida and boost your metabolism
16.) Subject: Understanding the difference between refined and unrefined foods
17.) Subject: Avoid refined sugars with these alternative
18.) Subject: Foods supporting detoxification
19.) Subject: Great foods to help cleanse the liver
20.) Subject: Introduce your body to this form of gentle exercise
21.) Subject: You'll love this Starving Candida recipe
Partial file is shown. Editable, brandable, 600x2100 px
GO VIRAL -- CANDIDA OVERGROWTH!
HD Whiteboard video on how candida stimulates food cravings and makes it harder to lose weight.
Powerful Content = Powerful Presence
Your License to Use This PLR
Full PLR Rights, Personal Use Only for Editable Content
Now It's Your Turn!
You will get instant access to: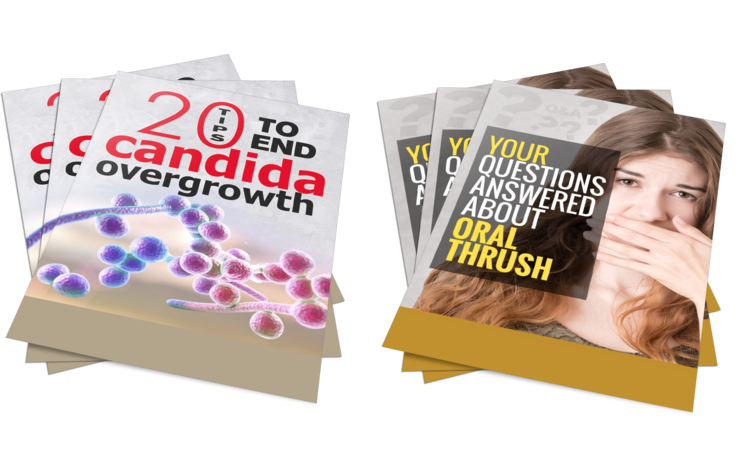 MODULE #1 LEAD MAGNET #1: Your Questions Answered About Oral Thrush; Illustrated 2,200 words
MODULE #2 LEAD MAGNET#2: 20 Tips to End Candida Overgrowth, over 4,100 words
MODULE #3 SQUEEZE FUNNEL - Lead Magnet #1
MODULE #4 SQUEEZE FUNNEL - Lead Magnet #2
MODULE #5 GRAPHICS: 6 Styles Ecovers, 2 sets
MODULE #6 ARTICLES: 12 400W Premium Articles
MODULE #7- Bestseller BOOK REVIEW
MODULE #8 - Two 5-Part NEWSLETTERS: More lead magnets, reader gifts or products to sell
MODULE #9 - RESEARCH: ClickBank Affiliate Programs
MODULE #10 - SOCIAL MEDIA - Quick instant updates
MODULE #11 - MINI COURSE - Use as is, or record audio and turn into a video course
MODULE #12 - EMAIL MESSAGES - 21 Autoresponders
MODULE #13 - INFOGRAPHIC - Another list building or training asset
MODULE #14 - WHITEBOARD VIDEO: Go viral with hot search topic
Fast Action Bonus #1 - Membership Site Profits
Fast Action Bonus #2 - Profitable Pricing Strategies
Fast Action Bonus #3 - Video Ad Placer
Today You Won't Pay Anywhere Near That Price...
——-Members Download. See Below——-