(Members Access Downloads At Bottom of Page)
Fun and Instructional Product For Teaching Children About Recycling and Conservation!
It's never too early to start teaching the importance of conserving resources...
Don't Miss The Opportunity To Grab This All New  "Teaching Green PLR" Product and Lock In Your Reputation As A Leader In The Green Revolution ...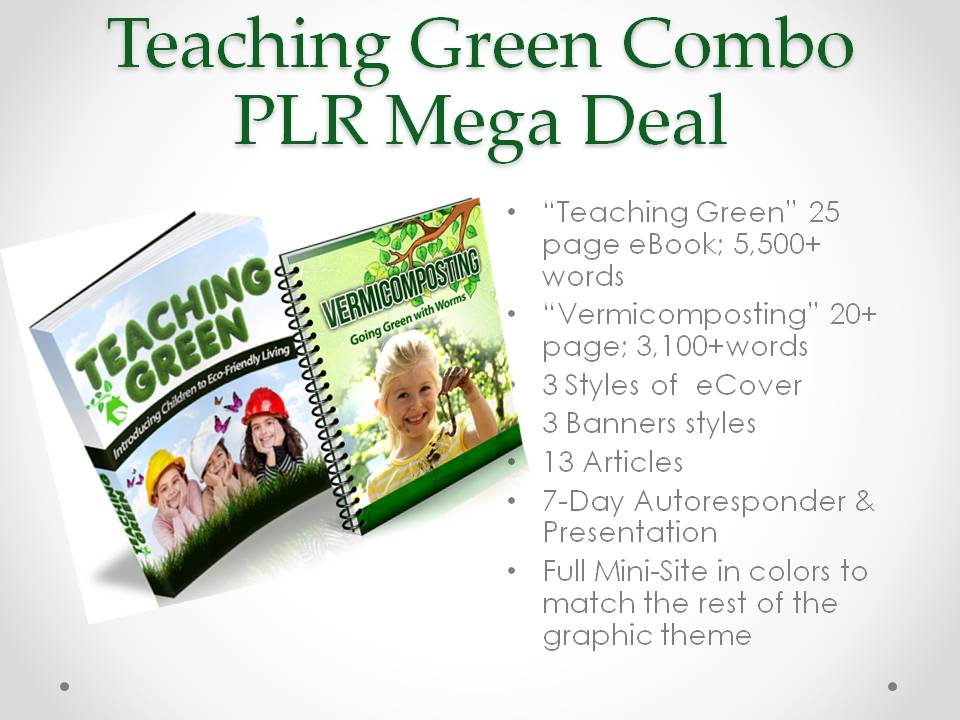 ...  

Plus, Have Fun Learning How to Reuse, Reduce and Recycle
 …
What is going on with the weather?!?
Hello Enviro Marketers,
The Tipping Point for Green Consciousness is fast approaching and you can position yourself at the forefront with the all-new rebrandable "Teaching Green" PLR product.  
Let's look at some statistics...
First, the trend for "how to go green"
The Market is HUGE & Dying to Pay You Big Checks for Good Info in these Niches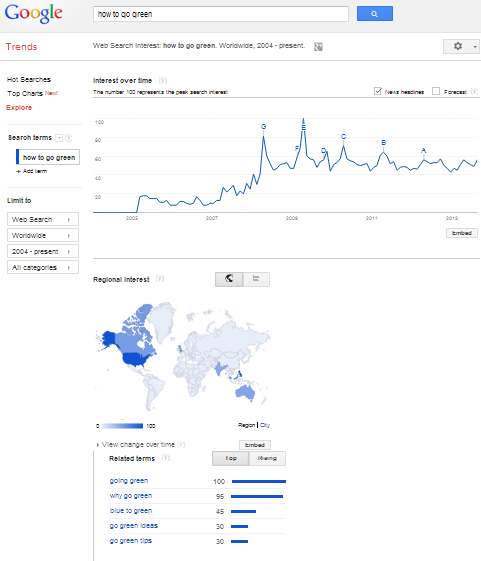 The search interest is strong throughout the United States, Canada, United Kingdom, India and the Australia Pacific regions.
Next let's review Google's Keyword Planner recommendations for searches related to the terms "reduce reuse recycle" - the keywords related to "going green:"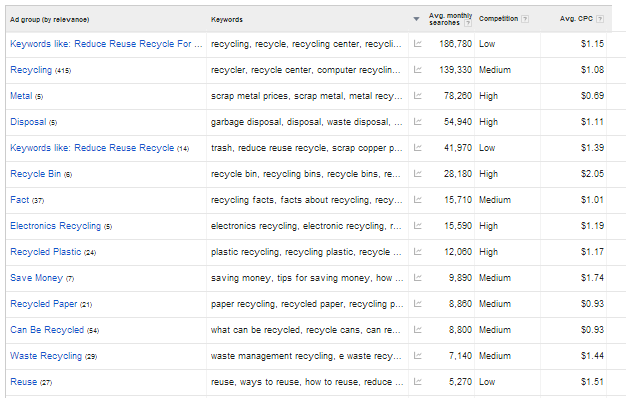 It's clear that people are looking for ways to to save money and reduce waste through recycling.  
Finally, one last statistic to show the interest in "earth day" activities.

Parents and teachers are you looking for ways to teach children about "going green" so as to foster more environmentally responsible kids.
You can help moms, dads, and teachers by providing them with the activity resources provided by this combo Teaching Green PLR pack.
This is a 2-Part product including learning activities appropriate for parents to use at home or teachers to supplement classroom projects. 
So let's get to the details...
Listed below are the main ingredients of this fully re-brandable product: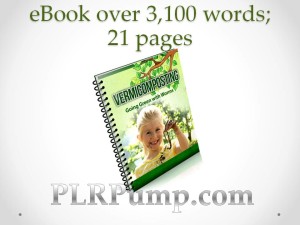 Contents
What Does It Mean to Be Green?
Tips for Teaching Kids to Be Energy Efficient
Turning Trash into Treasure
Replace Disposable with Reusable
Evaluating Your Living Space
Blinds, Shades, and Awnings for a Cooler Living Space
Eco-Friendly Termite Control
Get Green in the Garden
Vermicomposting
Embracing the Environment
The Impact of Teaching Young Children
Resources for Teaching Green
3D eCover styles
Who can resist these kids?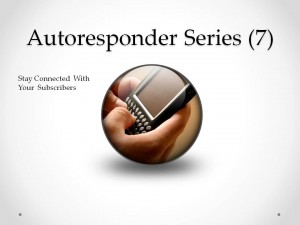 There are eye-catching banners you can use for paid promotions or on your blog.  Banners come with PSD files so you can easily change the graphic.
13 articles to use as blog posts, as scripts for an podcast or video.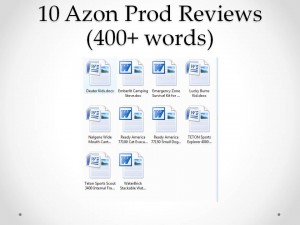 eBook #2 VermiComposting Project eBook
Who can resist this adorable cover?
7-Day Autoresponder Series, 10-pg Presentation  & Images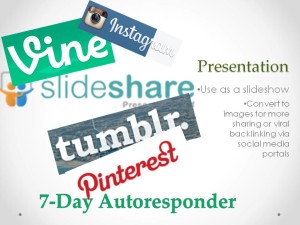 Mini-Site 
Use the sales copy that is provided or tweak it and make it unique to your business.  PSDs are included so you can change the graphics. [click the image for larger view]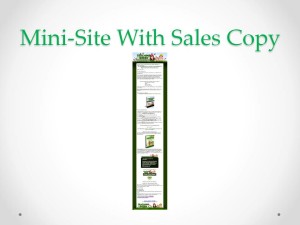 To Review...Your Teaching Green Product PLR Pack Includes:
(2) evergreen eBooks with over 40 pages or content
Irresistible 3D eCovers
Banners w/PSD files
13 Articles
7-day Autoresponder kit plus Powerpoint presentation with images
Full Mini-Site in colors to match the rest of the graphic theme


Single Product License - $27 - BUY NOW
To Your Success and Thank You!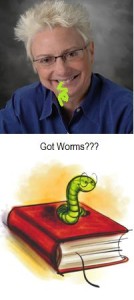 Kater of PLRPump.com
——-Members Download. See Below.  You Must Be Logged In to Access - See Menu ——-