(Members Access Downloads At Bottom of Page)
Powerful Content Marketing for The Disaster Survival Niche!
Are you missing out on the huge opportunity for profits in the Survival niche?
Get Onboard the Survival Train With All New Disaster Survival PLR Amazon Combo Pack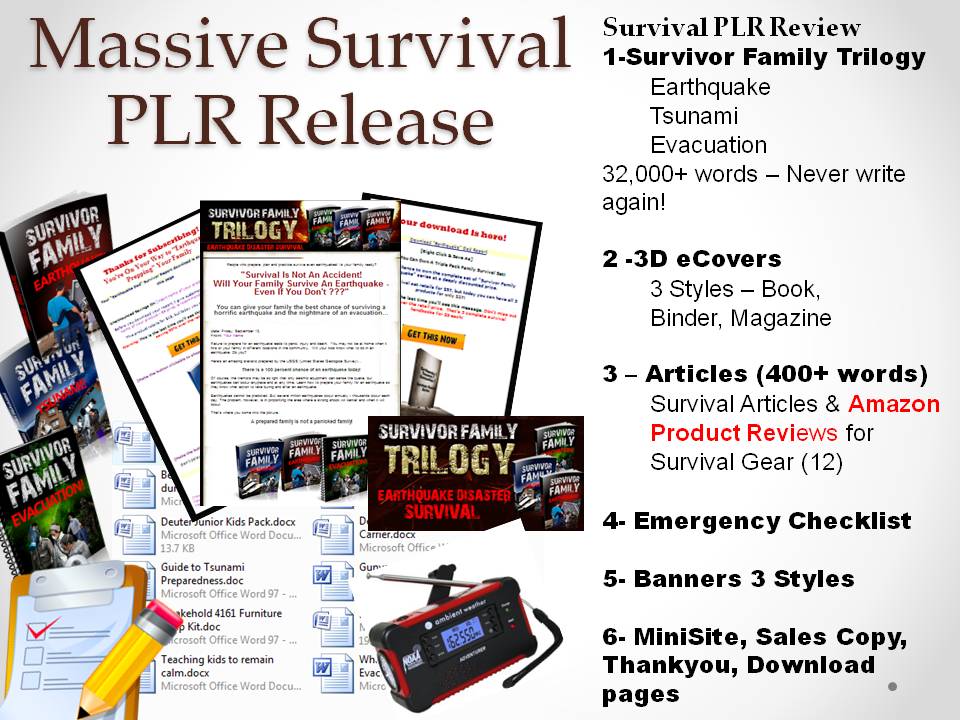 Lock In Profits While Helping People Prepare for Disaster

Hello PLR Friend, Kater here from PLRPump.com with another massive PLR product for my survivalist compadres. Lock into the darkest evergreen ever - Survival!
This "Survivor Family Disaster Trilogy" is packed with potential for attracting new subscribers looking for guidance and survival gear. The survivalist and prepper niche market is massive!
Leave it to survivalists to use the largest marketplace on the planet - the Internet - to draw attention to their mission. Just look at this trend chart for the keyword "survival."

A peek at just a few of the keyword phrases tied to this disaster survival pack:
I know any time I see the word "kit" I think Amazon products and information products. So what is with the survival trend?
Survivalists have been around for decades, but the topic really took off when the world was supposed to end according to the ancient Mayan calendar at the end of 2011. Well, that didn't happen, but the interest just kept building - like a tidal wave.
Lots of things are fueling survialists including fuel prices, trends in politics, economic collapses in the US and worldwide, mass murders, as well as an increasingly paranoid public.
Needless to say, Mother Nature is doing a great job of blastng us with weather bombs that grow larger and more destructive with each new wave.  In fact, can you remember when we've last managed to enjoy a "small" hurricane or tornado?
Now, this PLR pack, "Survivor Family Trilogy", doesn't deal with government takeover, financial disaster and collapse of core infrastructure services... Oh Wait!  Yes it does!
Isn't that what occurs after a massive natural disaster?
Communications failures
Sewage blowout
Water contamination
Corpses everywhere
National Guard rollout
Looting
Panic
And First Responders trying to make their way through the hellacious havoc.
People need to prepare their families.  Can you imagine your kids alone in this calamity without any kind of preparation?
Do you know what to do when disaster strikes? Does your family know what to do because you may not be there to help them...
Now, you have a chance to step up as an authority  in the survivalist camp with this new series of guides on planning, prepping and surviving earthquakes, tsunamis and evacuations.
And ... You don't have to do the research and writing because we've done that for you!
Here's what you get:
"Survivor Family Disaster Trilogy"Here's what you get with this massive upload of private label rights products you can use to setup shop and to boost your authority as a forward thinking survivalist.
There you go again, always planning for disaster!
3 Survivor Family eBooks: Earthquake, Tsunami and Evacuation -- over 32,000 words. Never worry about what to write about again! Oh, 3 styles of ecovers too.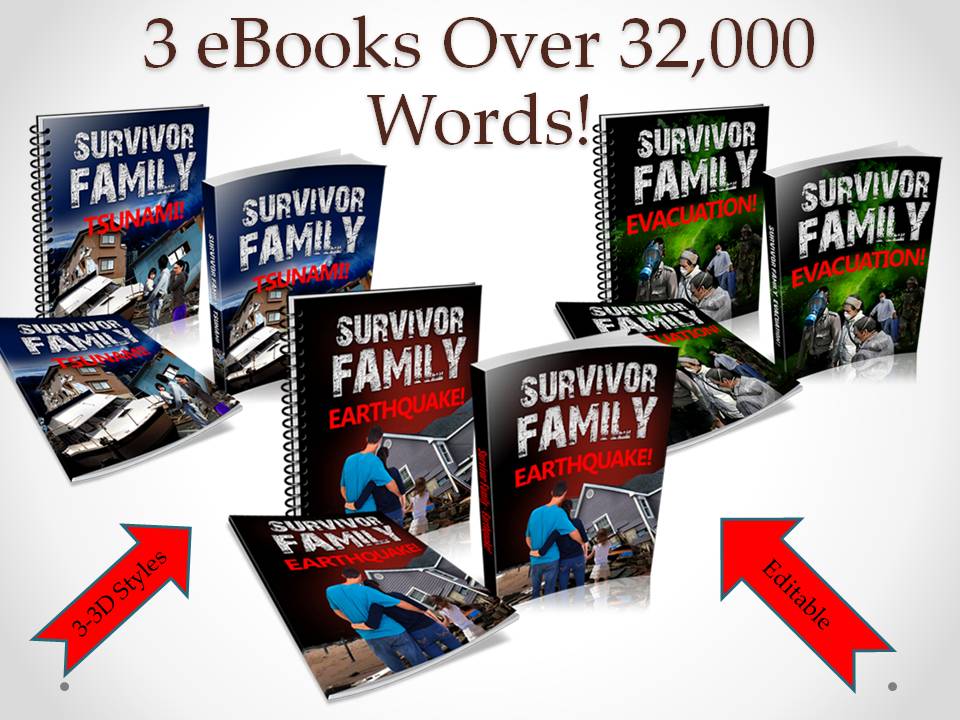 10, nope - 12 Survival Articles Including Amazon Product Reviews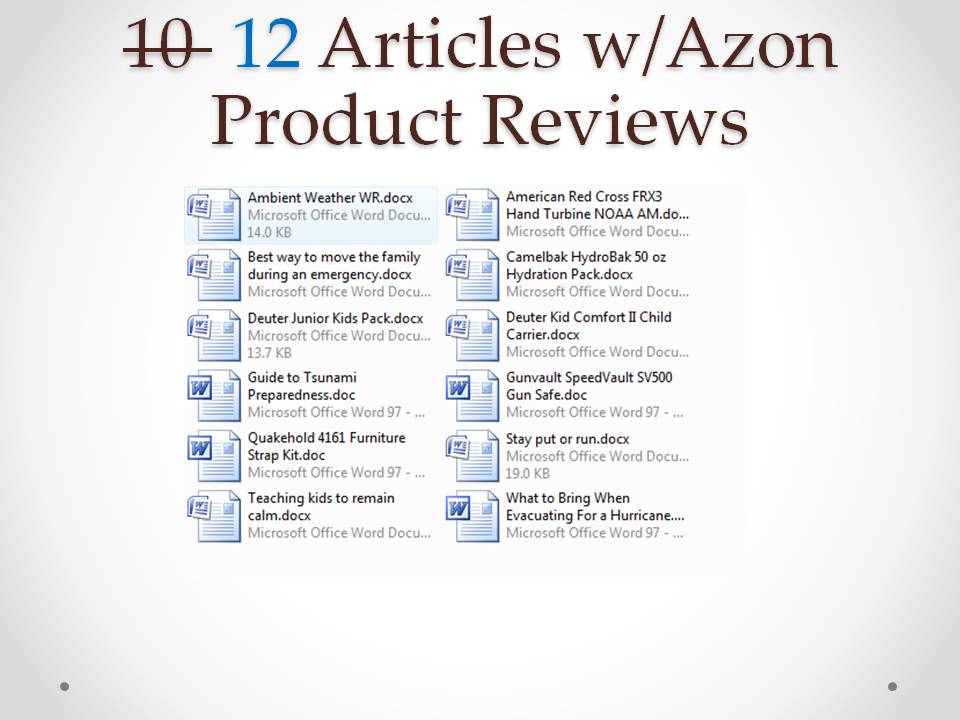 72-Hour Emergency Checklist - Load It Up With Amazon Affiliate Links to Survival/Camping Gear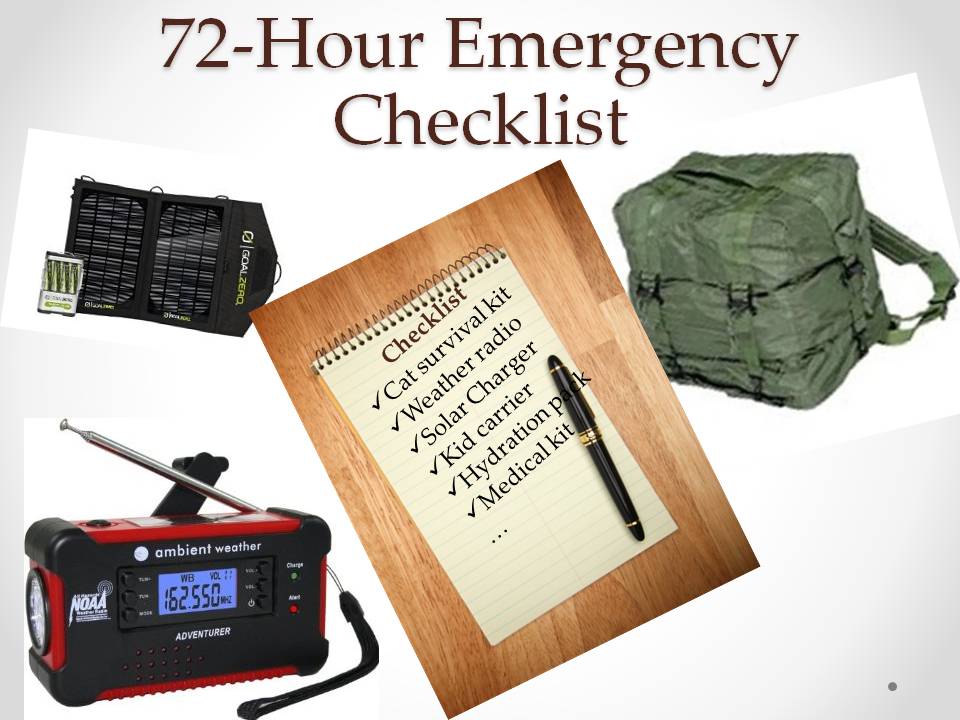 Banners for Facebook & Sidebar Ads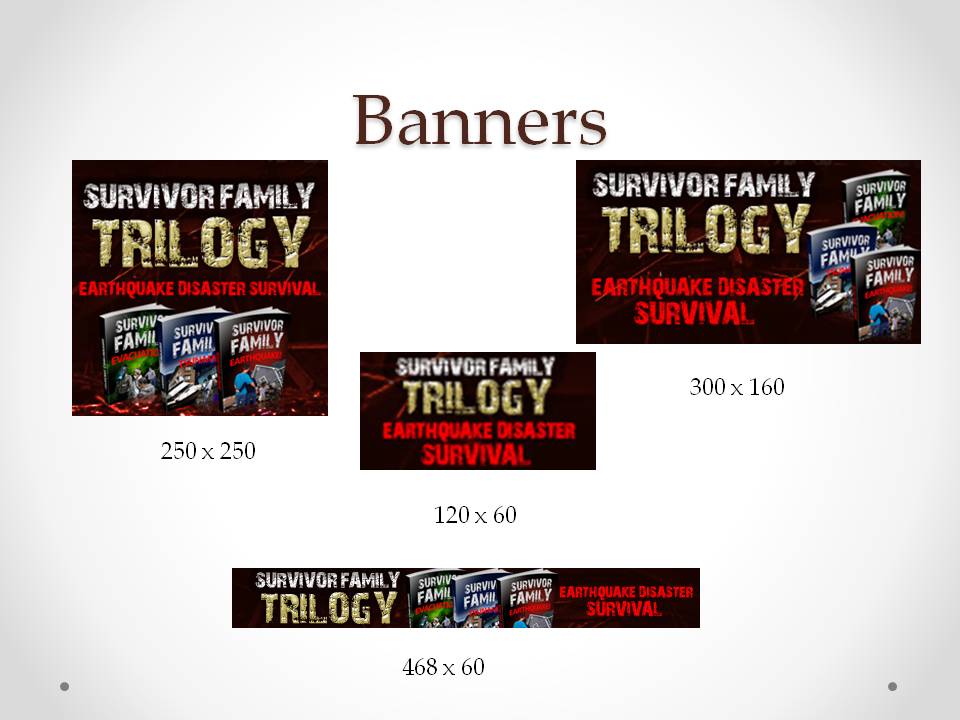 To Review…Your Survivor Family Trilogy PLR Pack Includes:
1)  Survivor Family Trilogy:  Earthquake, Tsunami, Evacuation - 32,000+ words – Never write again!
2)  3 Styles of 3D eCover – Book, Binder, Magazine
3)  (12) Articles (400+ words) -  Survival Articles & Amazon Product Reviews for Survival Gear
4) Emergency Checklist
5)  Banners 3 Styles
6) MiniSite, Sales Copy,
Now it's your turn to act...
To Your Success and Thank You!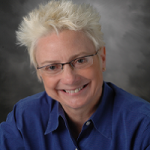 Kater of PLRPump.com
——-Members Download. See Below——-
Sorry, this content is for members only.
Click here to get access to this product.
Already a member? Login here…