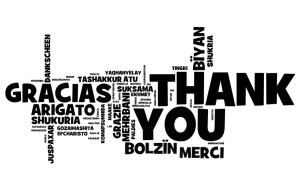 A huge thank you for all the support on my video debut and to those of you who promoted my 2012 Olympic SaleAbration Fitness and Health WSO. I wanted to touch on what I learned from this effort.
I have been for months, writing PLR, planning PLR, having my great writers write PLR, releasing some PLR packs … but nothing.
My first biggest lesson learned in the past month is:
What are you willing to do to be what you want to be?
I didn't make that up. That quote can be found in the "Cold Hard Truth" by Kevin O'Leary (Dragon's Den, Shark Tank, O'Leary Funds).
That question was asked as a reality check from O'Leary's stepfather to Kevin. Kevin wanted to be a photographer. In fact, the young man was pretty good at photography and he loved it.
His stepfather walked him through some of the things he was going to have to do to make a living as a photographer. Stuff like working at a job all day so he could practice his photography in the off hours. He was going to have to work his way up into a paying position as a journalistic photographer.  Of course, there was a chance he could freelance, but that too, was going to take time to build a reputation. After all, how many photographers do you know who pay their mortgage with their photographic skills?  So when Kevin's Dad asked his son,
"What are you willing to do to be what you want to be?"
The young man grew uneasy.  He knew deep inside he loved something more than the joy he experienced as a photographer.
There was an overriding passion he felt for something else. It wasn't writing poetry or racing cars or taking pictures of people all day long.  It was something far more basic.  In fact, his passion was for something that you may find rather crude.
Kevin loved money.  And the freedom money gave him.  All of a sudden it wasn't feeling like photography was going to come close to providing that freedom.
So does that make you angry? Uncomfortable. To love money and what it can do for you and make choices based upon that monetary passion?
****
"What are you willing to do to be what you want to be?"
I tell you that question hit me like a ton of bricks. I'd read another version of it from a successful internet marketer, Pot Pie Girl. You'll see this on Pot Pie Girl's home page,
"If you're willing to do for a year what other's won't, you can spend a lifetime doing what others can't."
It's said you have to hear or read something 7 times before it actually sticks. This past month I finally realized that I was chasing windmills unless I got out of my comfortable skin.
So I created that goofy video to introduce the PLR pack. It was my first video where I showed my face and didn't just narrate the content.  That gave me confidence to launch the WSO.  The two coaches I mention in the video promoted the sale. I think part of it was because I showed them I could get out of my comfort zone.  At the same time, I made them money too.  Huh. Kind of a symbiotic relationship. Mutual benefit.
"Kater, what are you willing to do to be what you want to be?"
Not to overlook the fact that nearly 100 people got a nice bagful of fitness and health PLR. That reminds me…let's see how many are left before I hit 100, because I promised that this package was limited to 100 licenses…
Look at that. Only 10 more sales to go and this PLR and WSO is off the market.
Ok, now I'm going to divulge something about those statistics that only I know.  I may be letting go of too much information, but I think it's important for you to realize that those sales happened not so much because of me, but because of the affiliates.
90% of those sales were from affiliate promotions.
Can you guess my second biggest lesson learned?
I'd love to hear you take.