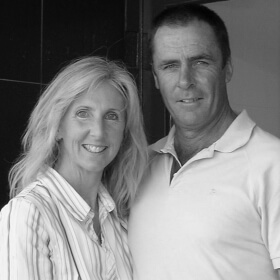 Susie O'Dea and I are back with another eye-opening, brow raising, jaw-dropping training to get your jets fired up so that you can finally move forward with confidence in you website setup.
Now in our last session we had people commenting and emailing how much they got out of our first training. You may recall that one we titled "$20,000 Dollar Single Sales Page SEO Is Sexy Again System".
Thank you so much for that feedback! We're at it again and we've expanded from a two-some to a three-some by adding Susie's handsome and talented business partner and best-guy, Geoff O'Dea.
We asked Geoff to cover the technical stuff that was to icky for ladies like us to talk about. Not to fear, Geoff keeps is simple and I think you'll be surprised at what he reveals…ooolala!
Next Susie's going to delve into one of the most perplexing decisions new bloggers have to make when setting up their blog – where to stick it.  🙂  Should you setup Wordpress off the root, in a subdomain, or folder, or elsewhere.  Plus, she reveals some crazy things she did in the past that cost her over 4,000 pages of content and around 100 websites.
Yup, it's revealing.
Lastly, Geoff talks about something I've been avoiding for years, but now I understand how adding this to my website does more than boost security. Plus, Geoff is making it really easy for me to do!
If you like to learn from other's mistakes so that you don't waste thousands of dollars and goodness knows the hours never to be recovered, then tune into this week's training we called: "Poof! Goes Your Website! Are You Set Up for Failure?" and we give you the formula to get it right, too!
There's plenty of juicy tips and treasures in this training, so be prepared to take notes. Stay through to the end and to learn how you can put this formula into action for …. let's save that for the end.
Step 1 – Click to Listen in and Learn
Click the button below to listen and learn!  Grab a pen and paper too. We're giving you the complete formula! Stay tuned to the end to find out how to put this all into action (Done For You!)
Next Step - Take Action
Here's a quick video showing you how to enroll in this Managed Hosting plan and a crazy affordable price. Get this set up on a new domain or have an existing domain transferred FOR YOU to your Managed Hosting with SSL for A BUCK! Watch this quick video showing you how to get started quickly with this professional grade package.

Click here to enroll and use coupon code  MASTERY
Your Last Step - Leave a Comment
Questions, clarifications, praise?  Heap it on and leave your comments below.
Love this training?  Say so with Facebook, Twitter, Linkedin or Pinterest (go crazy whatever).
Thanks
Click here to enroll and use coupon code  MASTERY