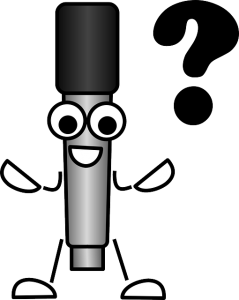 Using your PLR material for website or blog content is one of the best ways to leverage private label rights articles.  You have to be aware of what the license allows and hopefully you reviewed that prior to any purchase.  As a side note, if you consider buying PLR where the licensed isn't disclosed then be advised you may not be able to use it as you hoped.
For example, some people like to break up an ebook into articles to post to their blog. The PLRPump.com license for most of our releases allows this usage. However, the license model is subject to change when there is a new product model released. So always check your license.  For our packs, it is included in the 00-ReadMe-First zip file.
Let's look at ways you can use the material provided with our PLR Income packs.  In the video we look at the product titled "Your Core Fitness."  Below the video are 25 ideas.  I elaborate on a few in the video.
I know once you watch this you can think of more ideas.  Let me know with a comment. Thanks! You can view the printed list below the video, too.
How to use your PLR articles:
1.)  Blog posts
2.)  Rewrite yourself or hire a ghostwriter
3.)  Scheduled content
4.)  Create a report from several articles
5.)  Turn the topic into a story
6.)  Relate the content to a current event
7.)  Create new article to give to your affiliates
8.)  Extract main point and use as Tweet or FB update
9,)  Brand with your URL and save as a PDF
10.)  Print PDF to special paper or create a brochure
11.)  Use this PDF as an ultra-novel business card.
12.)  Take snippets and create a monthly newsletter
13.)  Rewrite as a press release and submit free PR portals
14.)  Play "devil's advocate" and write an article to argue against the concept of an article
15.)  Create a graphic/meme with url to the article as a blog post
16.)  Use article as topic for training or coaching session
17.)  Take a generic article and make it specific to a niche: core fitness for (golfers, cyclists, wrestlers, dancers, etc)
18.)  Use articles in other related products
19.)  Create a PowerPoint from highlights of each article.
20.)  Use PowerPoint to create a topic "poster"
21.)  Record the article in your own voice and post along with the written content to your blog
22.)  Share the audio mp3 on sharepoints like Soundcloud.com
23.)  Create autoresponder messages from the article
24.)  Compile statistics to support the concept
25.)  Rewrite the article in your own voice, include your byline and offer as a guest post to high traffic blog
Now it's your turn.  How have you used your PLR articles in a way other than blog posts?