Hi PLR Friends,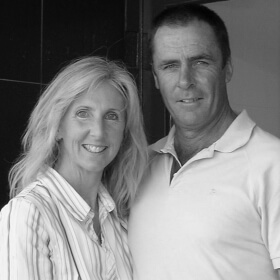 I've been working with Susie O'Dea on some improvements to my websites. You may recognize Susie as another PLR provider at Master PLR, but she is also a web design and SEO expert.  This pic is of Susie and her best guy Geoff, also a key partner in the business.
Now if you've been around me long you know that I have sour feelings about focusing on SEO as a traffic tool. However, through conversations with Susie, I've changed my tune.  I've learned that she has a system for using PLR and SEO that has proven to be a winner for her health and nutrition sites.
Join us on this free webinar and not too long- a bit over 35 minutes.
Pay attention to her tips on how to use SEO with PLR to boost your rankings in search results.  It's a simple, but effective system that you can start using today and enjoy the returns over and over.