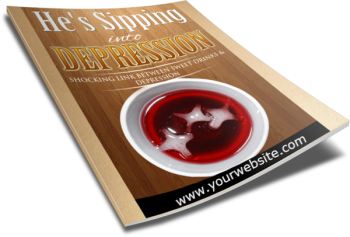 There are a number of tools you can use to edit images. Photoshop is a very robust tool which comes with a hefty price tag.  Gimp is also great for editing images, is similar to Photoshop and is free. I like to keep things ultra simple especially when the task is simple.
Editing ecovers using Pixlr is simple.  You don't have to edit your ecovers at all, but we put a little banner at the bottom for you to use for that purpose.   This is your first opportunity to get your website or business name in front of people.
The product includes Photoshop editable files too.  They end with the extension .psd. You can send these to a professional graphic artist to rebrand for you, but I think you'll find this process simple and even fun!
In this demo I'm using one of the two Lead Gen ecovers provided with the Depression & Anxiety Income Funnel.  Let me know if you have questions by leaving a comment below. Duration: 12:58 minutes

Once you update all 4 ecovers move on to the next step: Unique-ifying the PRODUCT reports.