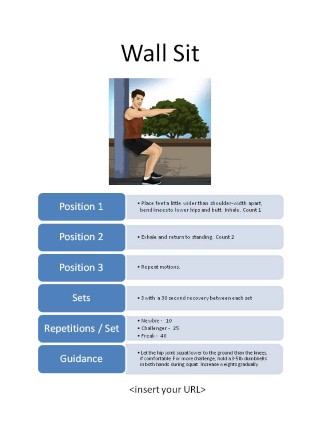 Since you are checking out this post, chances are you want to learn how to create infographics, but prefer to do so without Photoshop or Gimp. Creating graphics has never been my strong suit. I also am not interested enough to learn how to use Photoshop or other graphics tool. I'm happy to find someone who is expert and let them do this artistry.
However, there is a lot you can do with PowerPoint and I like using this Microsoft application to create modules for the PLR products.
People can easily update the templates and learn how to create new ones.
In this demo I share a new module we created for the Bodyweight Fitness for the Work At Home Entrepreneur.
This is part of the Content Marketing Bundle. I call these Exercise InfoPosters.
Now, I recommend you watch the videos and then try this on your own.
These are short Jing videos so just click on the link and that will open up the video in a new page.
Start here:
Introduction to creating infographics PLR
http://www.screencast.com/t/2ie7GA6GKvYj
Preparation will make it even easier. You do need PowerPoint for this.
http://www.screencast.com/t/azll55q6
Inserting the SmartArt and editing the infographic.
http://www.screencast.com/t/icEjm4zjFC
Final steps and getting the most out of your new PLR infographic.
http://www.screencast.com/t/5ANwzzdKvBr5
As always, if you have questions, open a ticket at sosg.zendesk.com and we'll be happy to help.