"The Homeopathic Revolution" Business Builder for The Wellness Entrepreneur!
Homeopathic Healing Product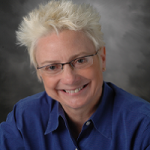 Hello PLR Friends,
Kater here from PLRPump.com opening the doors an all new product for wellness entrepreneurs looking for ways leverage the increasing popularity of alternative healing practices. This product, "Homeopathy - The Revolutionary Medicine PLR" is designed to appeal to people searching for answers for solving and preventing health problems using all natural and proven methods.
There is a tremendous market in alternative medicine. According to studies by Global Industry Analysts, it is expected that alternative medicine sector to reach close to $115 billion by 2015. What is causing this upsurge in interest?
In America, people are exhausted with the overwhelming costs of conventional medicine which often leaves patients with huge medical bills and still sick. The implementation of a national health insurance program is causing businesses to cut health care benefits and deductibles because premiums have risen. In fact, people are afraid to use health insurance because they can't afford the deductibles. People can't afford to stay healthy let alone recover from illnesses.
Meanwhile, other countries in Europe, Australia, Canada, South American, and the Middle East just to name a few, already have awakened to affordable solutions which are prepared with natural substances, not pharmaceutical concoctions.
Introducing
"Homeopathy - The Revolutionary Medicine"
Homeopathy is a medical system based on natural laws which have always existed, but which were only applied as preventative and curative solutions about 200 years ago. The 'law of similars' which underpins homeopathy's application - put simply it means 'like cures like'.
The market for homeopathy is fueled by an expanding community looking beyond conventional western health care. Homeopathic practices are supported by an encyclopedia of individual success stories, as well as by entire countries where homeopathic medicines have prevented epidemics from familiar illnesses such as rubella(German measles), tropical diseases like dengue fever, and help people prevent or recover quickly from everyday illnesses.
Homeopathy is earning global acceptance as a viable option for preventative and curative medical care. In fact, in the United States, it is completely legal for medical doctors to practice homeopathy. Homeopathy is commonly practiced by licensed medical practitioners, such as dentists, podiatrists, veterinarians, naturopaths, chiropractors, acupuncturists, physician assistants, nurse practitioners, nurses, and numerous others.
The target audience seeking natural health remedies range from thirty to sixty-nine years of age. This demographic represents about 46% of the total demand. An interesting point is that the demand for natural medical alternatives remained strong during the recession. This may be largely due to homeopaths and medicines being very affordable as compared to health-insurance based medicine.
Why are people investing in homeopathy?
Homeopathic medicines are safer and treat the cause of the problem instead of muting the symptoms.

Homeopathy is used by other cultures as a core solution - not alternative

These solutions give patients a choice.

Patients are seeking less invasive, non-drug, low-cost approaches to strengthen their well-being.

Homeopaths often spend an extensive amount of time with their patients before making recommendations.

The follow-up consult is just as critical as the preliminary as the patient's response indicates if the remedy was appropriate (and not assumed correct.)
A health conscious choice allows patients to make life style changes, understand medical alternatives to care, and be an active participant in their medical treatment.
And that's where you come in to the picture offering them guidance and solutions with "Homeopathy - The Revolutionary Medicine." People are ready to trade dollars for answers to their health concerns.
Now, you can leverage the benefits offered by private label rights products and tap into this demand for alternative health solutions.
Just look at what you get with this powerful wellness PLR pack.


Sorry, this content is for members only.
Click here to get access to this product.
Already a member? Login here…
——-Members Download. See Below——-