(Members Access Downloads At Bottom of Page)
The Fit Gardener!
Fitness and Healthy Living – Full PLR Included
Combo Evergreen Niche - Gardening Fitness PLR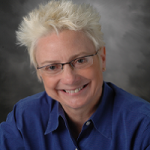 Hello PLR Friends,
Kater here from PLRPump.com with a new release of wellness content you can brand to sell or share with your clients.
This product, "The Fit Gardener!" is targeted to people who want to enjoy outdoor activities centered around gardening and healthy eating. As a wellness entrepreneur, you already know that the American-style of eating a diet heavy in trans fats and processed foods is attributed to the overwhelming upward swing in obesity and the deadly consequences associated with the the foods predominant in our diets.
It's not just poor food choices. We now have sedentary lifestyles. We sit for hours at work. Sit to and from work and other destinations. Sit at home. Those who do make time for fitness struggle to find time to go to the gym. When warmer temperatures and sunny days arrive, people are eager to get outdoors.
Of course, Americans haven't cornered the market on poor nutritional choices and obesity. Other countries such as Canada, Australia, India, and Great Britain are burdened with unhealthy and hefty citizens. These people are out of shape, overweight and are ready for a change. They are part of a segment of people who are ready to make lifestyle changes that make them look and feel in charge of their life and their body.
People who want to adopt a healthier lifestyle often are over 40 with high cholesterol and heart problems. Others may have recently been diagnosed as diabetic or pre-diabetic. Many are adopting more organic foods and healthy eating practices.
With that in mind, we created an introductory guide and hard-to-resist lead generation report. Use these products to connect with people interested in working with the earth and enjoying the feeling of accomplishment as they nurture and harvest produce from the garden. Here's a quick peek at the main components of "The Fit Gardener." Scroll down for more details.

Lead Gen Report
"Ready - Set - Dig!"
Start off visitors with a short report introducing gardening as a way to stay fit while enjoying the outdoors with a purpose - growing a garden!

Product Funnel
"The Fit Gardener"
Sell this report or give it away. Your Choice!
Relationship Tools
Custom Graphics (gorgeous artwork) and Autoresponders (they include prompts for affiliate links!)
Authority Module
Premium niche articles, book review and Amazon product reviews!
This topic is only going to become more popular as people grow weary of their over-demanding lifestyles. It meshes well with several health and wellness niches. Check out everything you get with this product.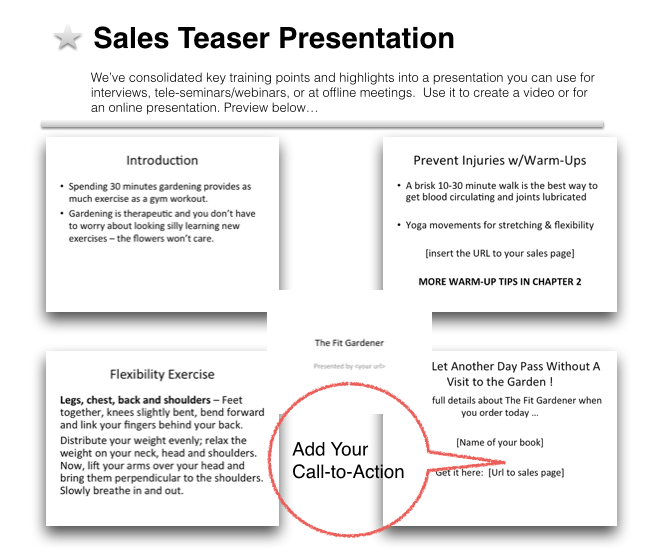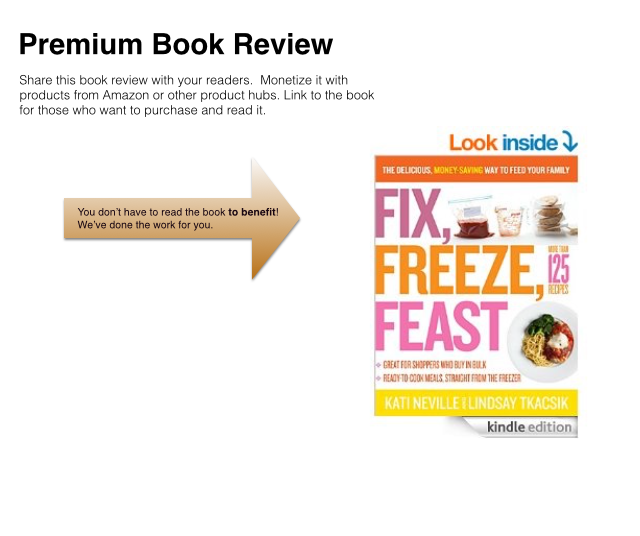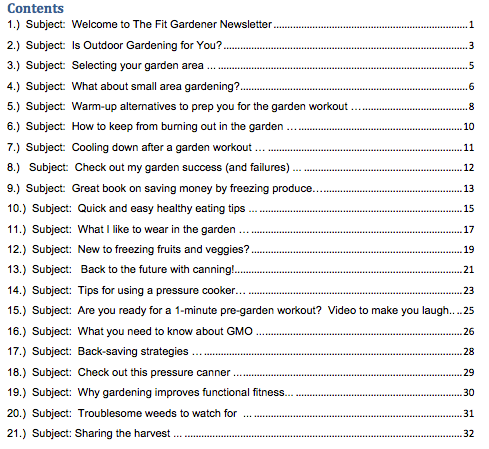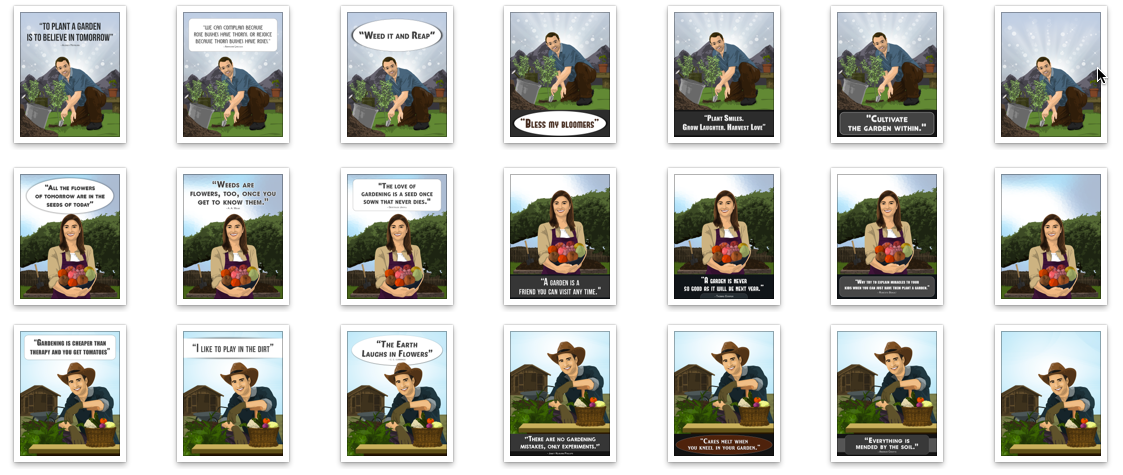 This product is jam-packed with everything you need! Okay, I know you are wondering how much this will cost. I did a quick total of my outsourcing costs to produce this package and here it is...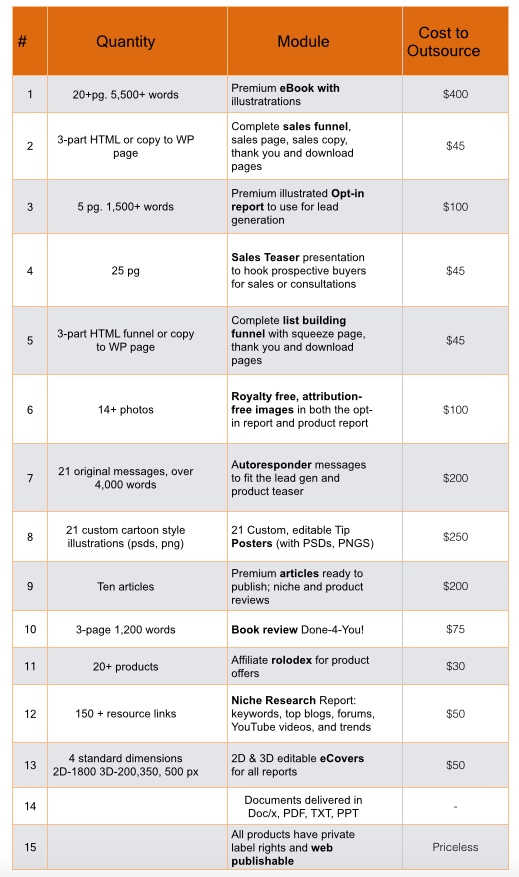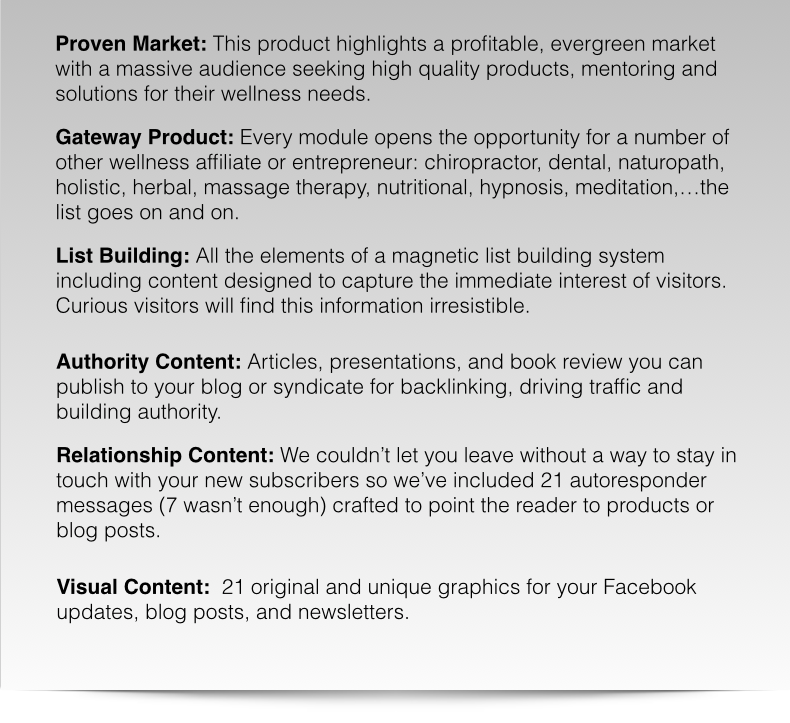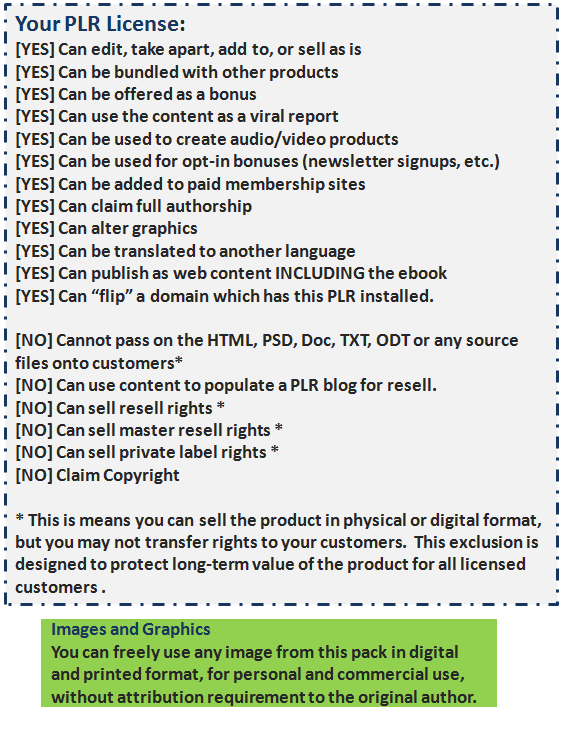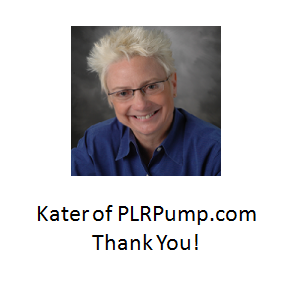 ——-Members Download. See Below——-
Sorry, this content is for members only.
Click here to get access to this product.
Already a member? Login here…