Get ahead of the curve using pre-written content in the Essential Oils Alternative health market. This topic addresses using aromatherapy for the hormonal health (Endocrine system). Hormones control everything we do – even brain activity!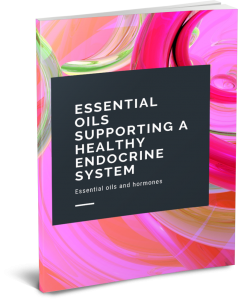 Often health problems are related to hormonal disruptions. Share with your clients how essential oils can help return balance to hormone shifts using aromatherapy and essential oils. This bundle of professionally written reports and articles on essential oils and hormones helps you to build your business without being tied to the keyboard.
Special Report: Essential Oils For Hormonal Health PLR
Table of Contents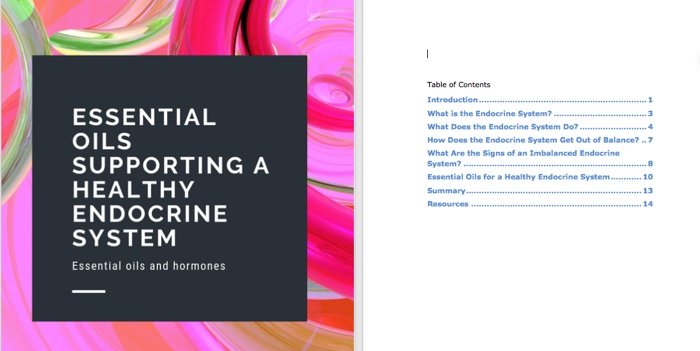 Sample Chapter
Researched and Written by Professional Writers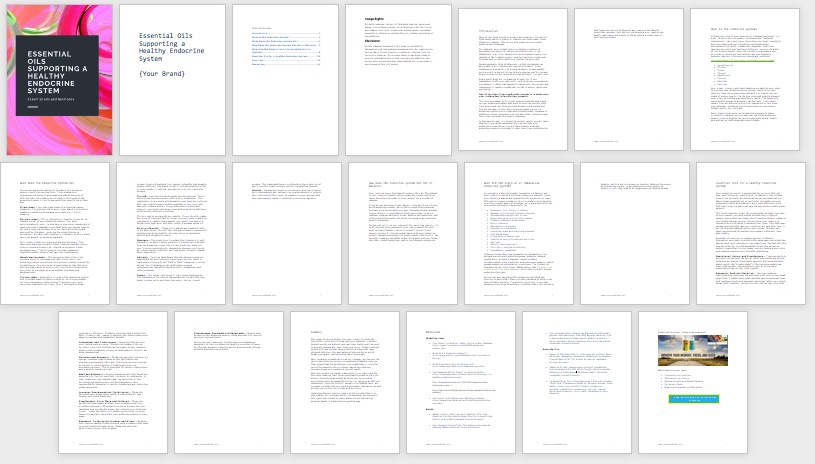 Eight Premium Articles (500 words plus)
Detox Support with Essential Oils
Easing End of Life Care with Aromatherapy
Essential Oil Study – Frankincense
Essential Oil Study – Ylang Ylang
Essential Oils for Adrenal Fatigue
Surprising Benefits of Oregano Essential Oil
Using Essential Oils for Hyperthyroidism vs Hypothyroidism
What You Need to Know about Essential Oils and Cancer
Ten Social Media or Blog Feature Images
Designed to match articles so you can use for social media and your blog. Editable 1000 x 1000 px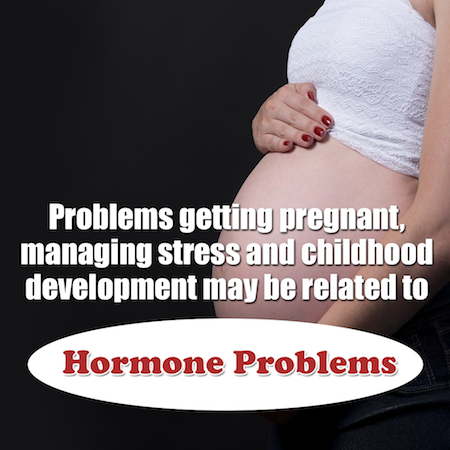 10 Facebook Updates & 10 Tweets
Done-for-You Updates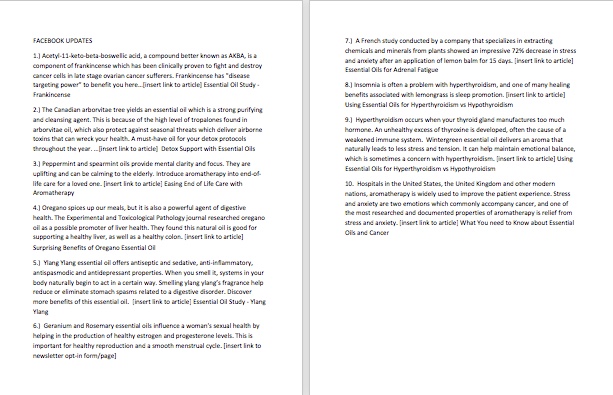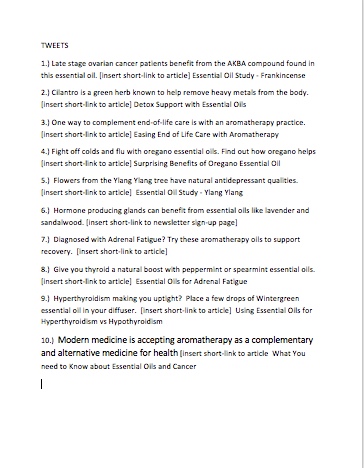 Summary – Essential Oils for Better Digestion PLR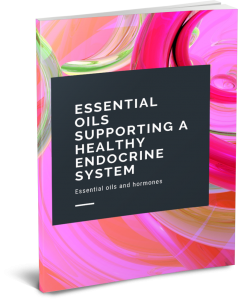 PART 1 – Report – Essential Oils Supporting a Healthy Endocrine System 2,500 words. 12+ pages
PART 2 – 8 PLR Articles for the blog or social media, 500 – 600 words or more
PART 3 – 10 Social media message images for updates of blog posts
PART 4 – 10 text Social Media updates suitable for Twitter
PART 5 – 10 text Social Media updates suitable for FB
PART 6 – Images Royalty free / copyright free / use in blogs or other content
The Essential Oils for Hormones and Endocrine Health PLR bundle includes everything you need to move ahead.
$47 $35
Note: Essential Oils supporting Hormonal Health PLR products are delivered in the PLRPump member inventory after purchase. Members Login