This Essential Oils for Intimacy PLR content is written for the essential oils advocate and blogger who would rather be sharing the power of aromatherapy than writing content. Essential oils have a long history in the world of love and intimacy. Don't overlook the power of scent to discreetly help to get your partner into the mood for love.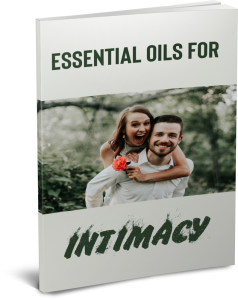 You'll find a report providing an overview of how aromatherapy influences moods from love to motivation. Our PLR license allows you to take the content and brand as your own – without all the work. There are 8 articles supporting the topic, the special Essential Oils for Intimacy report, eCover graphics, and social posters you can use starting today.
Special Report: Essential Oils and Intimacy Private Label PLR
Researched and Written by Professional Writers
Table of Contents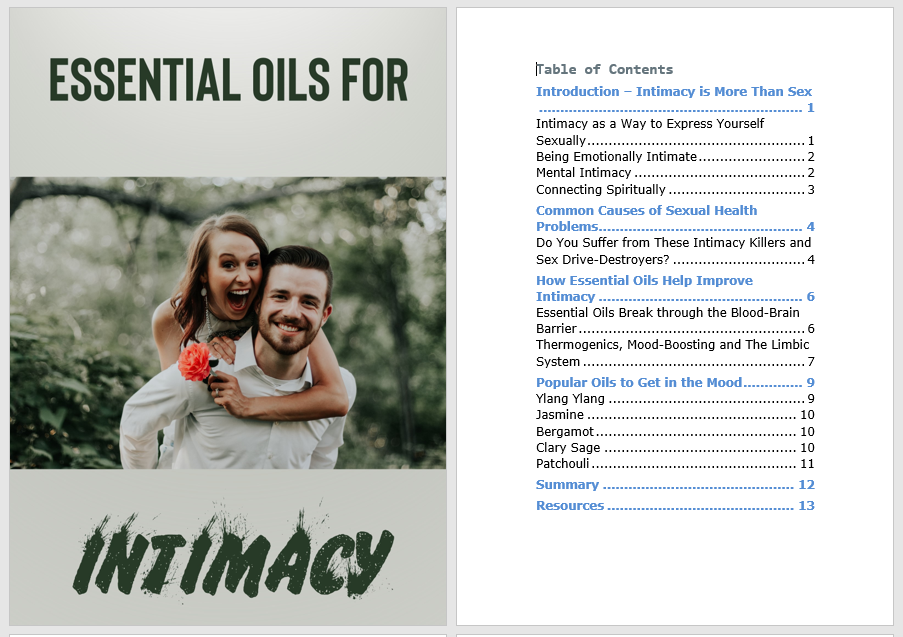 Sample Chapter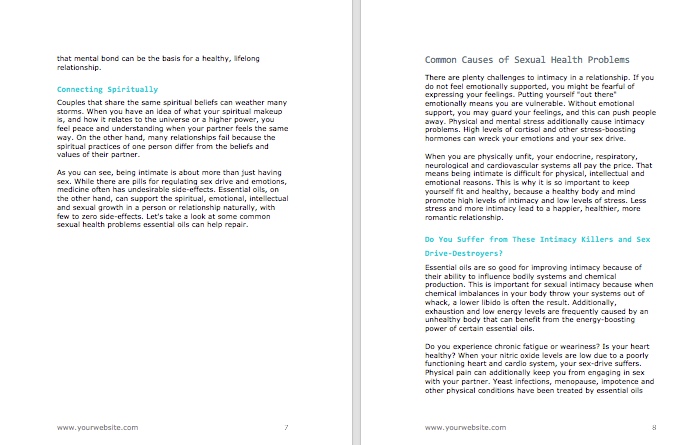 Eight Premium Articles (500 words plus)
Designed to match articles so you can use for social media and your blog. Editable 1000 x 1000 px
Aromatherapy for Erectile Dysfunction 505 words
Aromatherapy Tips to Set a Romantic Mood 533 words
Beginner Tips for Using Essential Oils in Meditation 510 words
Boost Creativity Diffusing These Essential Fragrances 560 words
Essential Oils for a Relaxing Massage 524 words
Essential OIls to Support Improved Circulation 532 words
Scent Emotions and Sexual Arousal 516 words
Some Surprising Benefits of Patchouli Oil 509 words
Ten Social Media or Blog Feature Images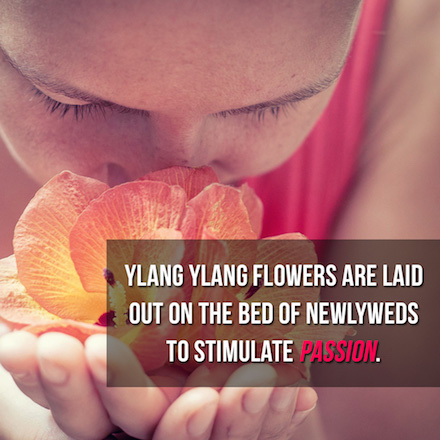 10 Facebook Updates & 10 Tweets
Done-for-You Updates


Summary – Essential Oils for Intimacy PLR Special
PART 1 – Report – Essential Oils & Intimacy 2,500 words. 12+ pages
PART 2 – 8 PLR Articles for the blog or social media, 500 – 600 words or more
PART 3 – 10 Social media message images for updates of blog posts
PART 4 – 10 text Social Media updates suitable for Twitter
PART 5 – 10 text Social Media updates suitable for FB
PART 6 – Images Royalty free / copyright free / use in blogs or other content
The Essential Oils for Intimacy Private Label bundle includes everything you need for list building, to sell, use in social media or in classes.
$47 $35
Note: Essential Oils for Intimacy PLR products are delivered in the PLRPump member inventory after purchase. Members Login