Essential Oils for Digestive health PLR addresses how using this natural product helps the body naturally improve digestion, reduce flatulence and other gut problems. This is written for the essential oils advocate and affiliate who would rather be sharing the power of essential oils than constantly trying to come up with new content.
Get ahead of the curve using pre-written Private Label Essential Oils for Digestive Health PLR content. Professionally written reports and articles allow you to build your business without being tied to the keyboard.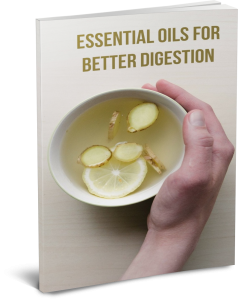 You'll find a report providing an overview of how essential oils influences gut health. Our exclusive PLR license means you can brand everything as your own. Take a look at the contents below and you'll agree that there is nothing to compare to quality pre-written Private Label products. Essential Oils for Digestion report, eCover graphics, and social posters are all included.
Special Report: Essential Oils For Better Digestion Private Label Products
Table of Contents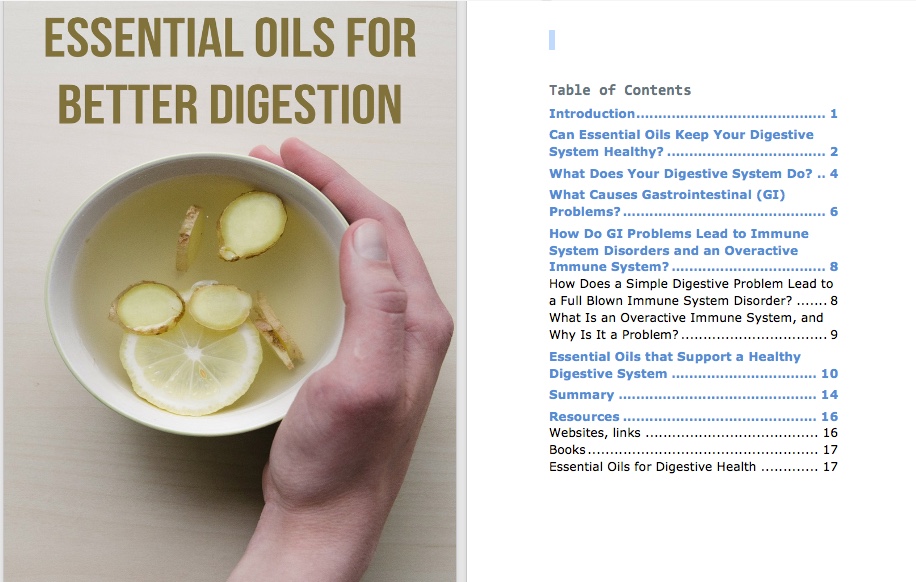 Sample Pages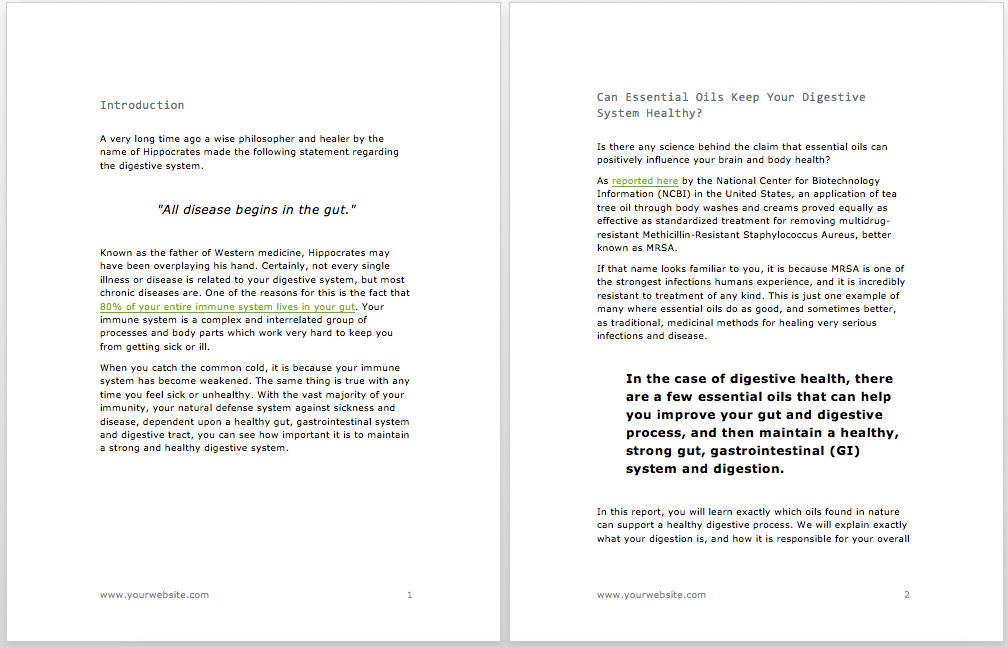 Researched and Written by Professional Writers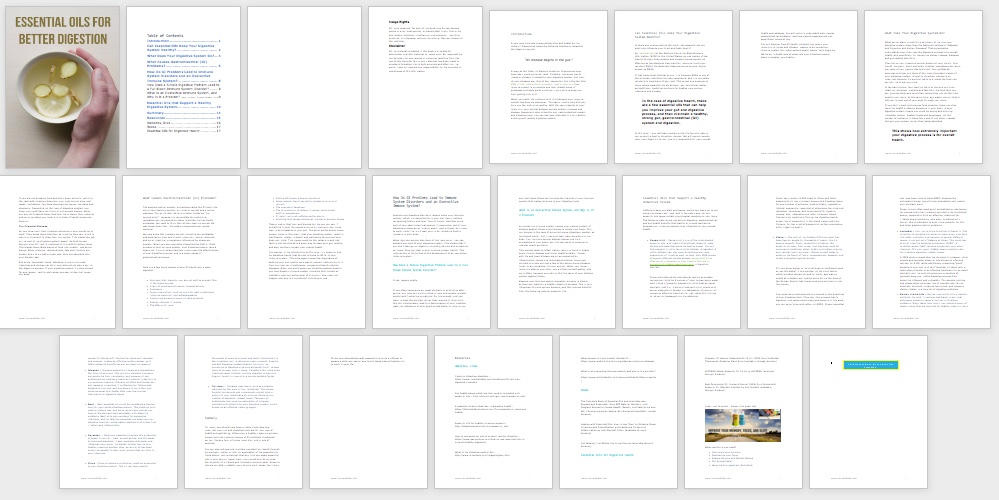 Eight Premium Articles (500 words plus)
Benefits of Fennel for Baby Colic 526
Essential Oil Blend to Cool and Shrink Hemorrhoids 515
Essential Oils for Acid Reflux 504
Essential Oils for Gas and Bloating 538
Favorite Essential Oils for Supporting a Digestive Cleanse 508
Natural Approaches for Relief from Diverticulitis 515
Saving Your Digestive Health after a Detox 507
Your Digestive System 503
Ten Social Media or Blog Feature Images
Designed to match articles so you can use for social media and your blog. Editable 1000 x 1000 px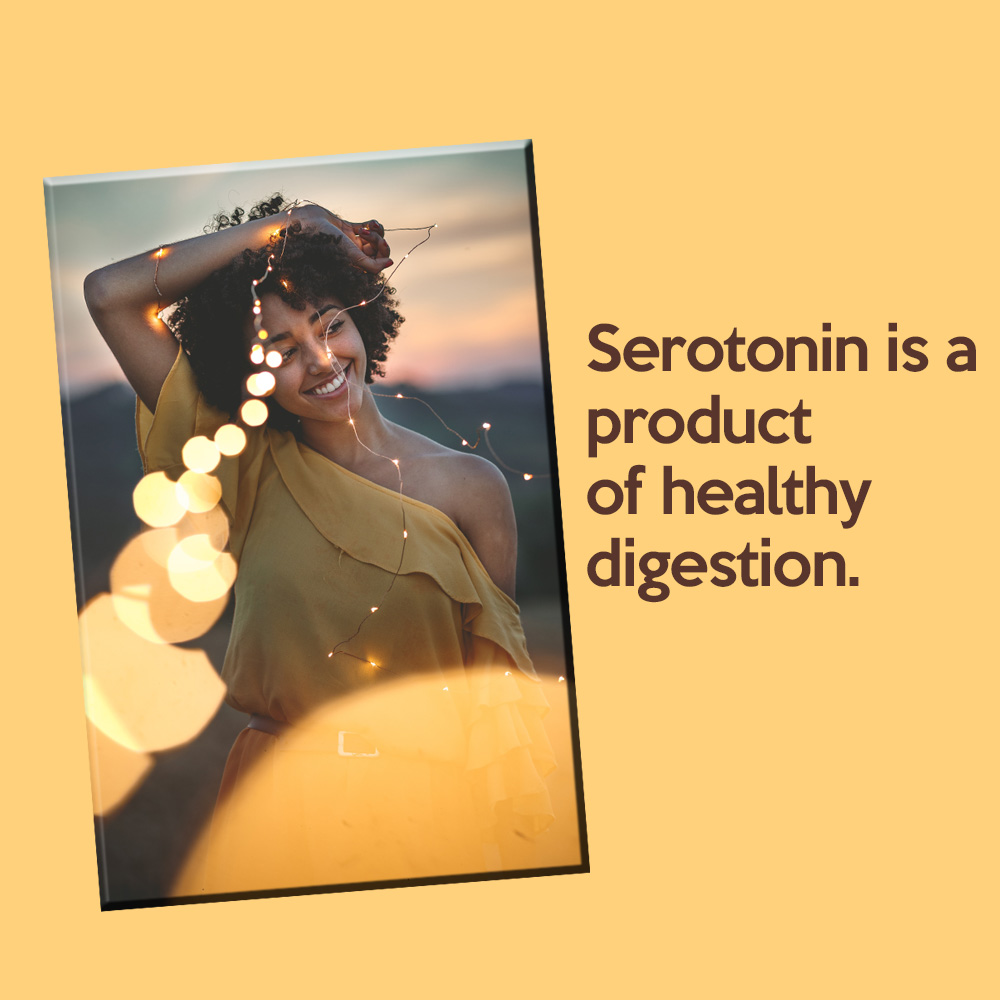 10 Facebook Updates & 10 Tweets
Done-for-You Updates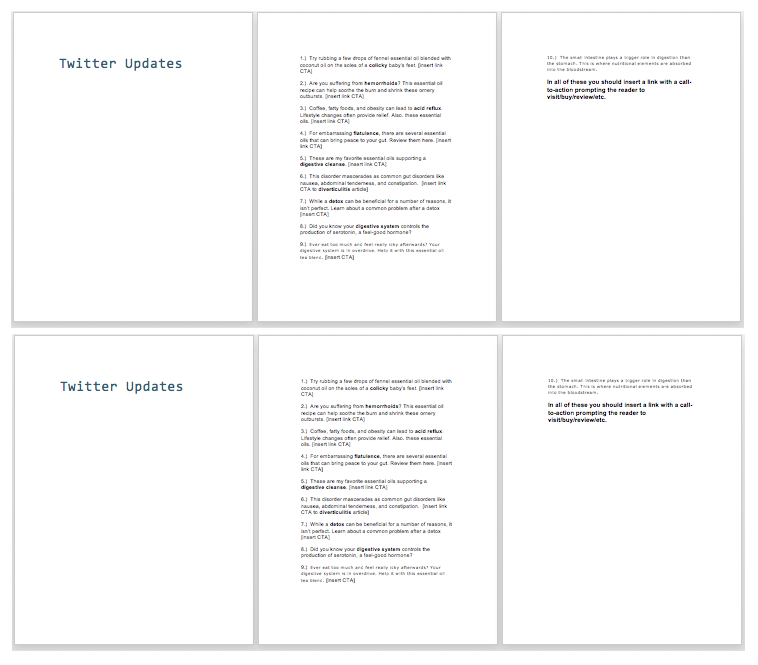 Summary – Essential Oils for Better Digestion PLR
PART 1 – Report – Essential Oils for Digestive Health 2,500 words. 12+ pages
PART 2 – 8 PLR Articles for the blog or social media, 500 – 600 words or more
PART 3 – 10 Social media message images for updates of blog posts
PART 4 – 10 text Social Media updates suitable for Twitter
PART 5 – 10 text Social Media updates suitable for FB
PART 6 – Images Royalty free / copyright free / use in blogs or other content
The Essential Oils for Digestion, Gas, Bloating Private Label bundle includes everything you need for online success.
$47 $35
Note: Essential Oils for Digestive Health PLR products are delivered in the PLRPump member inventory after purchase. Members Login