CONTENT CLUB EXCLUSIVE! GRAB OVER 600 PIECES OF PREMIUM HEALTH & FITNESS CONTENT!
PLUS, A HUGE DISCOUNT ON NEW PRODUCT RELEASES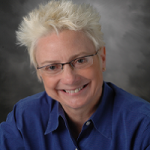 Welcome PLR Friends,
Kate Rieger here again and thank you for your interest in our health and fitness products. 
We craft unique, high quality content you can use immediately in your business by publishing the material under your own brand. The purpose of this page is to provide you with exclusive access to our PLR club. You'll receive fresh content every month AND be rewarded with an instant 26% savings off new products delivered every month.

Here are the details:
PLR Pump Monthly Discount: Subscribe to PLR Pump TODAY and save $27 off the retail price of new  health or fitness products delivered as part of our regular monthly membership!
Join Today: When you join today, you get access to the all new Private Label Rights content including ALL new PLR releases plus 5 impressive bonus products from the legacy inventory

and more

.
Your Special Price: Instead of the regular retail price of $104/month for the two sets of health/fitness Business Builder and Marketing Content Bundles, you can lock in full monthly access for just $77/month.
A Savings of over 26%
As a member, here's what you get every month (delivered the 3rd Tuesday of the month):
A new health or fitness "Business Builder" PLR product including everything you need for niche research, list building, authority building, selling, and for building a relationship with your customers.
A new

health or fitness marketing

"Content Bundle" that matches the Business Builder product including everything you need to boost your marketing without having to do all the research, writing and production (articles, reports, mp3s and custom designed graphics.) New 2015: We've added videos!
Member Only Gifts/Resources/Training
Access to my customer Bonus Portal where you'll get products you can Learn and Turn. Learn from them and then turn around and sell it!
Here are the basic modules in a standard Business Builder and Content Bundle packages. Some products will have extras, but all new releases include the basics listed below:
[ez_two]
Summary Of Niche Business Builder
5,000+ word 20+pg. report
HTML Mini-Site
Sales Copy
Download, Thank You pages
Lead Generation Opt-in Report
Squeeze Page
3D & 2D eCovers
Source Graphics
7-Part Autoresponders
21 Social Media Posters
10 Niche Articles
Premium Best Seller Book Review
Affiliate Toolbox
Niche Research Report
[/ez_two] [ez_two_last]
Summary Of Niche Content Bundles
2,000+ word 6 pg Niche Bonus Report
10 Premium niche articles
2 5-Part Report (articles repurposed)
Article Audios OR Bonus Report Audio recording
3 pg Book Review
14 Custom designed graphics
2D & 3D eCovers for Bonus report
[/ez_two_last]
How about bonuses?
Great question! I'm adding in 6 BONUS PRODUCTS from our current PLR catalog! Note that a couple of these bundles are "Weekly Bundles." Each "Weekly" includes 40-50 pieces of PLR content and there are 5 weeks in a bundle. Add that up and you get over 200 PLR goodies in each weekly bundle.
Here is a list of the bonus PLR products:
Your Healthy Gut Business Builder
Healthy Eating Weekly Bundles
Your Fitness Boot Camp Golf and Fitness Business Builder
Fitness Bootcamp Weekly Bonanza
Your Core Fitness
Kindle Authority
You'll also receive full PLR rights to my top selling legacy product, "Gluten Freedom."
TEN (10) InstaNicheBlogs you can set up in minutes & include:

Built-In SEO Optimization
Monetized! Just add your own Clickbank or Adsense account
10 or more PLR Articles Pre-Loaded
21 Colorful Layouts
Super easy to install – Watch Me Install on a new domain in minutes.
Easy to follow & short video tutorials
Royalty Free Photos
50 new Resell PLR articles (these are articles you can use, give away or resell as PLR)
This is well over 600 pieces content & 10 InstaNicheBlogs!
Why Am I Offering This Huge Discount?
You will spend over $90 to purchase both the Business Builder and Content Bundle at retail price or $47 for most single products.  So, you may be wondering why I'm offering this huge discount on quality material including articles, report, graphics, videos and audios. Good question!
Continuity programs are good business for both the customer and the merchant.  You always have new products to feed into your revenue and marketing channels.

Of course, I understand that some people prefer to spend money only on a one or two products and that's understandable. However, if you are into rapid development, then you know there is no such thing as running a business on a single product. 
I'm offering you an opportunity to get a significant discount on the monthly subscription. New products every month in the health and fitness market.
Our central HelpDesk is available to make sure all tickets are handled promptly. If you have a question, just email your question to support@sosg.zendesk.com.
Oh! I almost forgot. As we add new modules to our PLR products you get those, too! There is No additional fee to you as a legacy member as we expand our offers.
Click the Yellow "Get Access Now" yellow Button to Register

Complete the subscription form creating your account and password.

Once you complete your purchase you will be directed to a Your Membership Information Page where you login and access your bonuses.
You will receive an email requesting confirmation to subscribe to the "PLRPumpMembers" list. It is important you CONFIRM this so you receive the monthly release notifications (and extra goodies!)

CONTACT me at the support@sosg.zendesk.com

if you have any problems during signup.
Get ahead of the rest and lock in a savings today!
$77/month