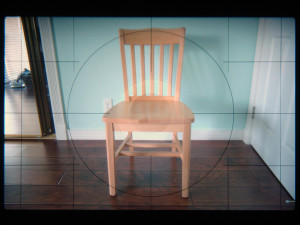 For most of us, staying focused while working is pretty difficult, even at the best of times. In today's workplace, it's even harder than ever – with so much information coming at us constantly, and easy access to the internet, staying focused on tasks can seem like asking the impossible.
Fortunately, there are ways to make things easier. Some of them are obvious, others less so. Either way, if you try and put the following suggestions into practice, you should find staying focused easier and be able to get more done.
Focus Tips
#1 Remove Distractions From Your Computer: If you have lots of games on your computer, or lots of photos and videos, get rid of them. This removes the temptation to "take a quick break" and entertain yourself for a few minutes – which often leads to hours! Another way to control distraction is to close the programs that you aren't using for the task at hand. This reduces the likelihood that you'll distract yourself with other tasks of less importance.  For me, the Web is my biggest distraction so I have to rely on the next tips to keep me focused.
#2 Make Lists:  This is one of the most effective methods to keep me on task. Lists.  One simple way of staying focused is to work from a list of tasks for the day. Create the list the night before. This helps you to keep track of tasks and reminds you that spending too much time doing other things could result in you not finishing all the tasks on the list.
It's also helpful to update the list as the day goes on. Cross off the tasks you've completed, and add new tasks which come up during the day. This can help you to keep on top of your work.  It also provides you with a feeling of accomplishment.
#3 Instead of Coffee Breaks Do a Hiney Break: One of the most common ways of distracting ourselves when we should be working is by going for a coffee or snack break. Instead of opting for a trip to the coffee pot, opt for ice tea or water. Keep these close to your work are in a small frig.
Now, there is another break that you probably can't avoid. Are you wondering if you should move the bathroom closer to your workspace?  Take your potty breaks when you need to, but combine it with a 1 minute exercise. Stretch your arms into tree pose or do a "down dog" two of my favorite yoga positions. Do a half-squat, hold your arms out in front of you and tighten your gluteus maximus. Feel the Burn! An occasional break helps to alleviate the numbness from your hiney and your brain, too!
Do you incorporate some stretching into your work day? What do you do?
#4 Get A Good Desk And Chair: I spend a lot on my rear end.  When I'm uncomfortable, I lose focus.  I need to update the chair I use now.  If anyone has a recommendation leave a comment on their favorite chair.
#5 Music: I read some tips for training your eyes to read faster and mind to assimilate what you read. Oddly enough one recommendation was to listen to music while reading.  The concept is to trick your mind into dealing with multiple inputs from a sense other than visual.  I think it actually helps, but I have to listen to music without lyrics.
I'd love to hear what you listen to while working.
#6  Start The Working Day Right:  I've totally revamped the start-of-day.  I'm not always able to work on writing and PLR projects, but I can control what I do in the first two hours of the morning.  I'm getting up a lot earlier now, 5 am.  I tried 4am, but that wasn't working out.  I use this time to read a chapter or two in book and then go take a 30 minute walk. Today I have two books I alternate. One is "Cold Hard Truth on Business, Money and Life" by Kevin O'Leary of Shark Tank fame. The other is "Never Eat Alone" by Keith Ferrazzi.
Do you read as part of your day? Any recommendations or favorites?
If you liked this article, please share it by clicking the Tweet button. Thanks!