Kater's Bonus PLR for JR's Nurturing Emotional Health PLR Mega Deal
Kater here from PLRPump.com with my Bonuses for JR's ALL NEW PLR "Nurturing Emotional Health" self-improvement content.
If you aren't familiar with JR you can always count on her to produce high-quality content AND provide very generous bundles. There are over 275 pieces including eBooks with sales copy/video, reports with squeeze/opt-in pages, newsletter series, tweets, 30 day challenge, workbooks and articles, videos, all of which you can edit, sell, give away, or use to build your lists.
Plus quality editable HD videos, viral images and infographics that can be edited and used in many different ways, including on your sites and to promote your sites.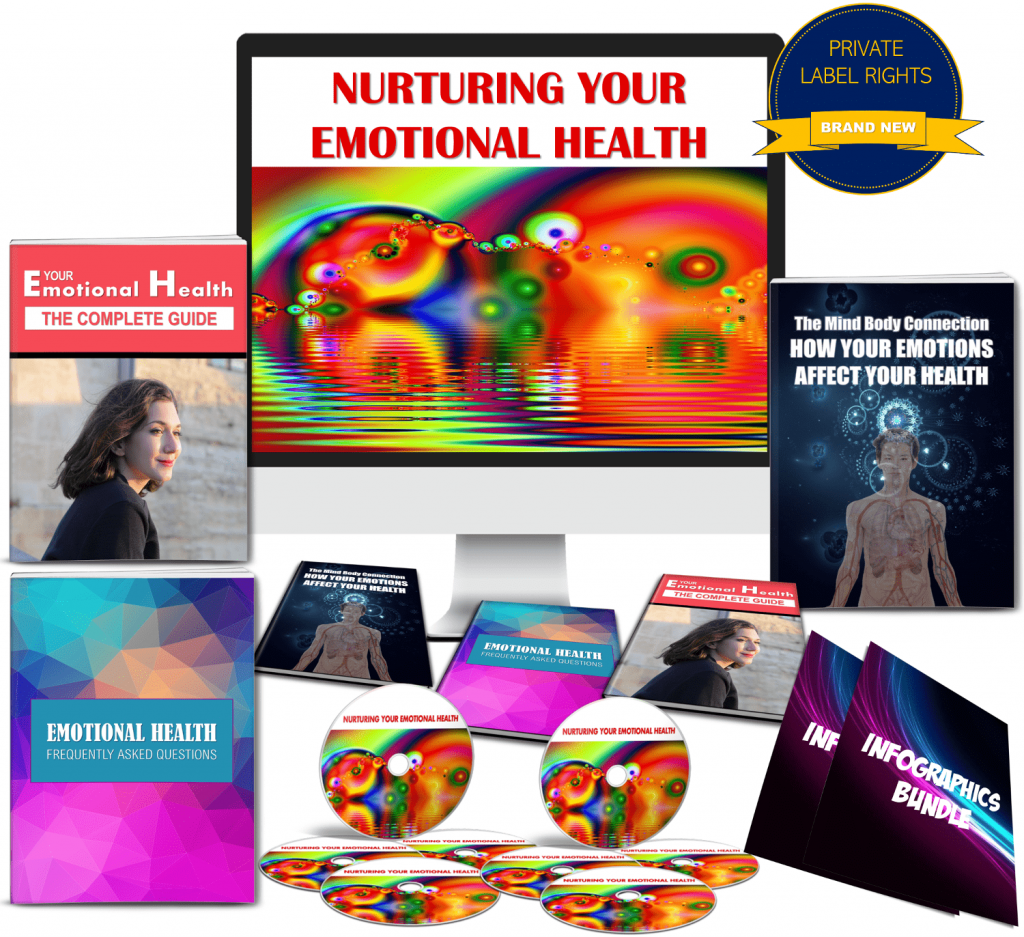 ---
Bonus Bundle
Complete Product Funnel for the Lucrative Self Improvement Marketplace
Ebook Guide "Emotional Intelligence"
Take a peek at the topics and the layout.
Feel free to add your own expertise – that's what make it unique!
Formatted with table of contents
Easy to Read. 3,500 words 15 pages
Includes 2 page Resource Listing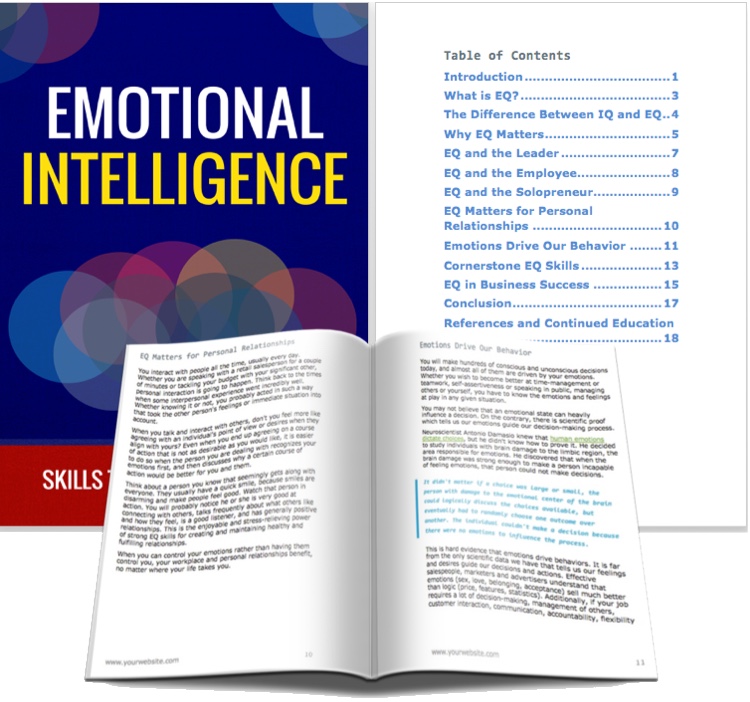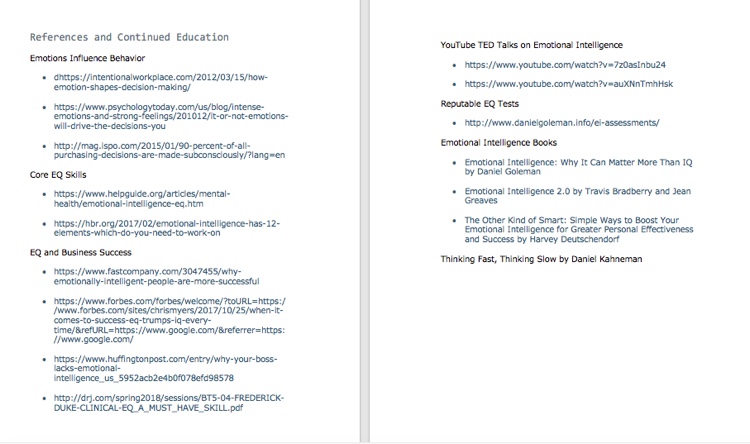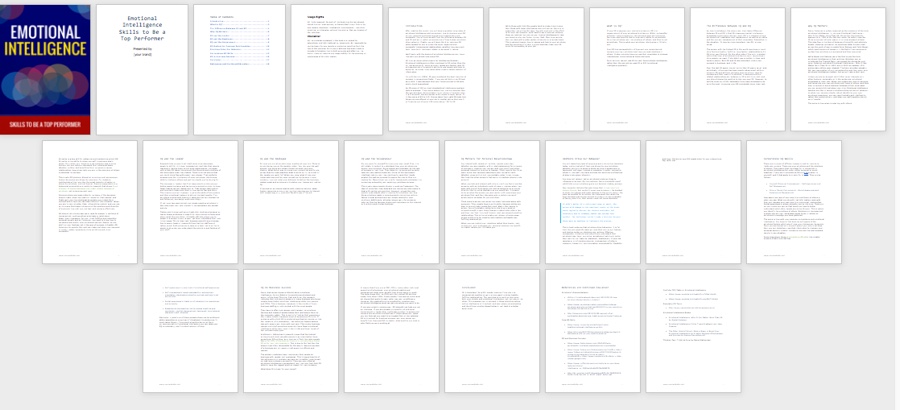 Complete Sales Funnel Including Sales Copy
You don't have to pay a copywriter to create your sales pages. Just upload as the HTML pages (includes sales, thank you and download pages) or transfer to a WordPress page. Add your payment button and viola!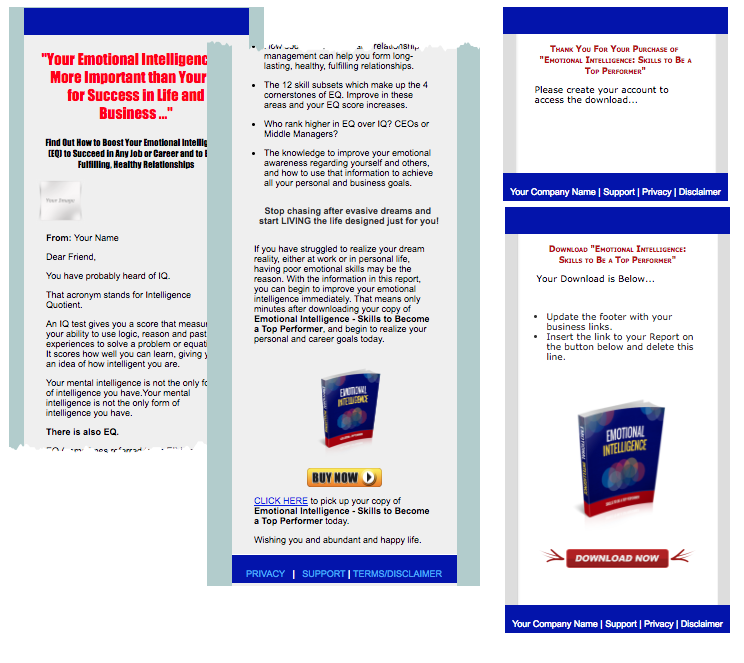 Ethical Bribe aka Lead Magnet eBook PLR
eBook "How to Recognize Emotionally Intelligent People"
Curiosity captures leads! People are want to know if they (or someone they know) is emotionally intelligent.
Trade this resource for a visitor's Email address. Quick Reference to use as gift or training resource. Just pop an opt-in form on your website and use as subscriber gift.
eCovers
PLR eBook – Emotional Intelligence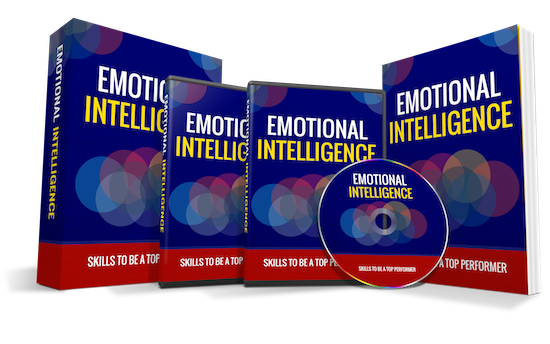 PLR eBook – How to Recognize Emotionally Intelligent People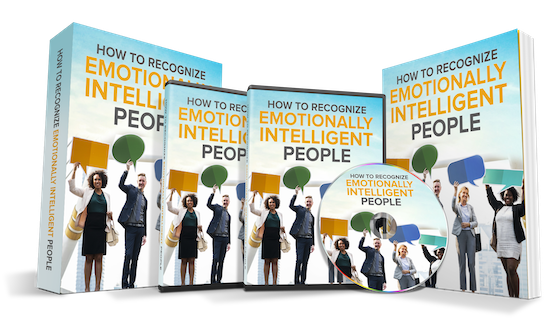 Articles to Get The Click! All original content written by
our trusted team of writers.
Blogging Content
12 PLR Emotional Intelligence Articles
Lengthy articles 500-600+ words
Can You Improve Emotional Intelligence 639
Define Success in Your Own Terms 568
Fueling a Mindset for Abundance 626
How to Be a Better Listener 524
Steps to Inspire Confidence 504
Tips for Breaking Out of a Creativity Block 501
10 Steps for More Effective Conversations 513
Connecting to Others Through Empathy 500
Genuine Happiness Comes from Within 563
How to Make the Transition from Employee to Leader 462
Self-Awareness Developing Intuition 435
Tips for Handling Conflicts That May Not Have a Happy Ending 444 words
High Converting Clickbank Affiliate Programs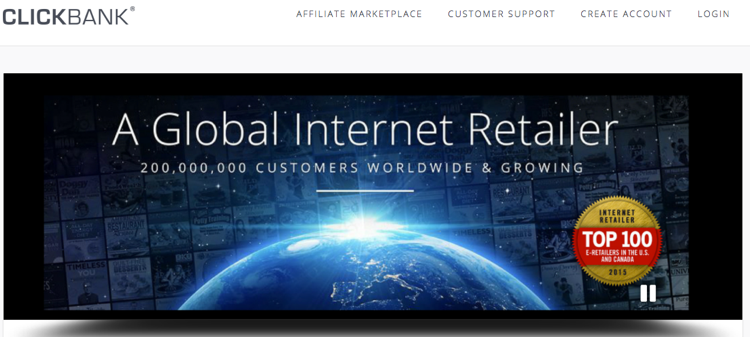 PLR Social Posters
10 Posters are designed to spark interest and curiosity
to pull in traffic to your website. 1000px X 1000 px
Use them where your customers hang out: Facebook, Pinterest, Instagram, Twitter and your blog.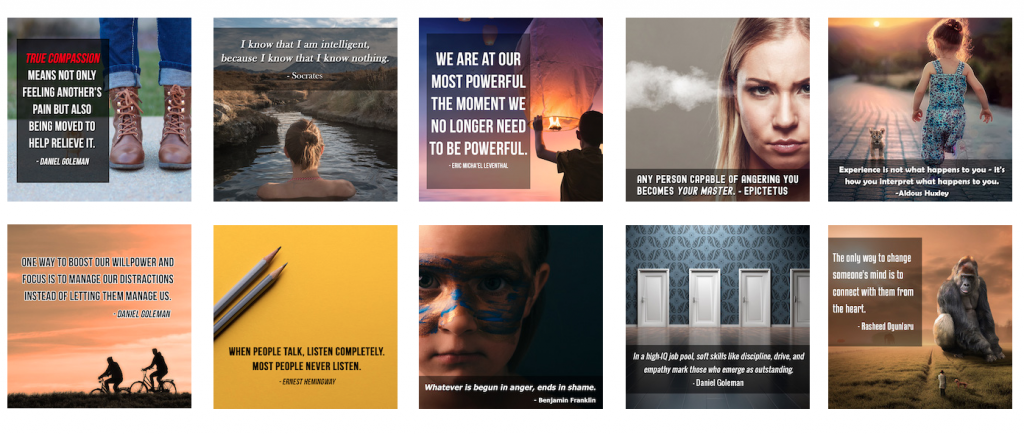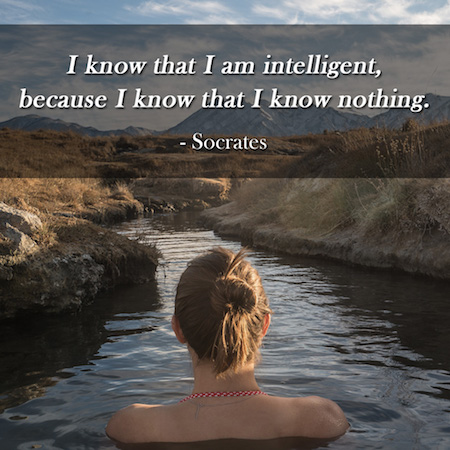 Inspire.Quotes and Tips are perfect for contemplation and tips keep your audience informed. Sized 1000px X 1000px
Recycle and Reuse.Try Different Media ChannelsYou should know where your clients like to congregate, but sometimes you'll find an entirely new segment on different media channels. Editable PSD is provided.
Social Teaser PLR Video
Videos to Presell Product Offers. The Secret to Getting the Click is to Capture Interest and Curiosity
HD Quality – 1 minute – This is a Preview Only – You Receive Full Video and Script
PLR Sale Summary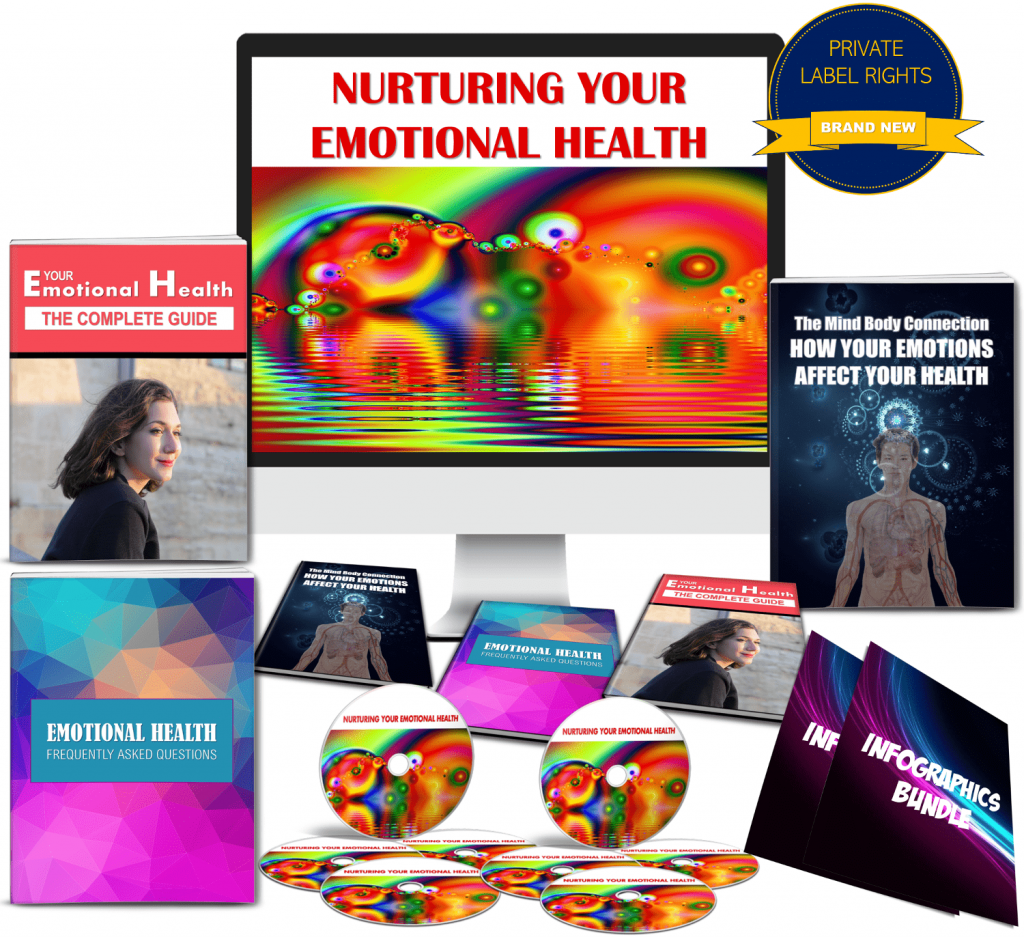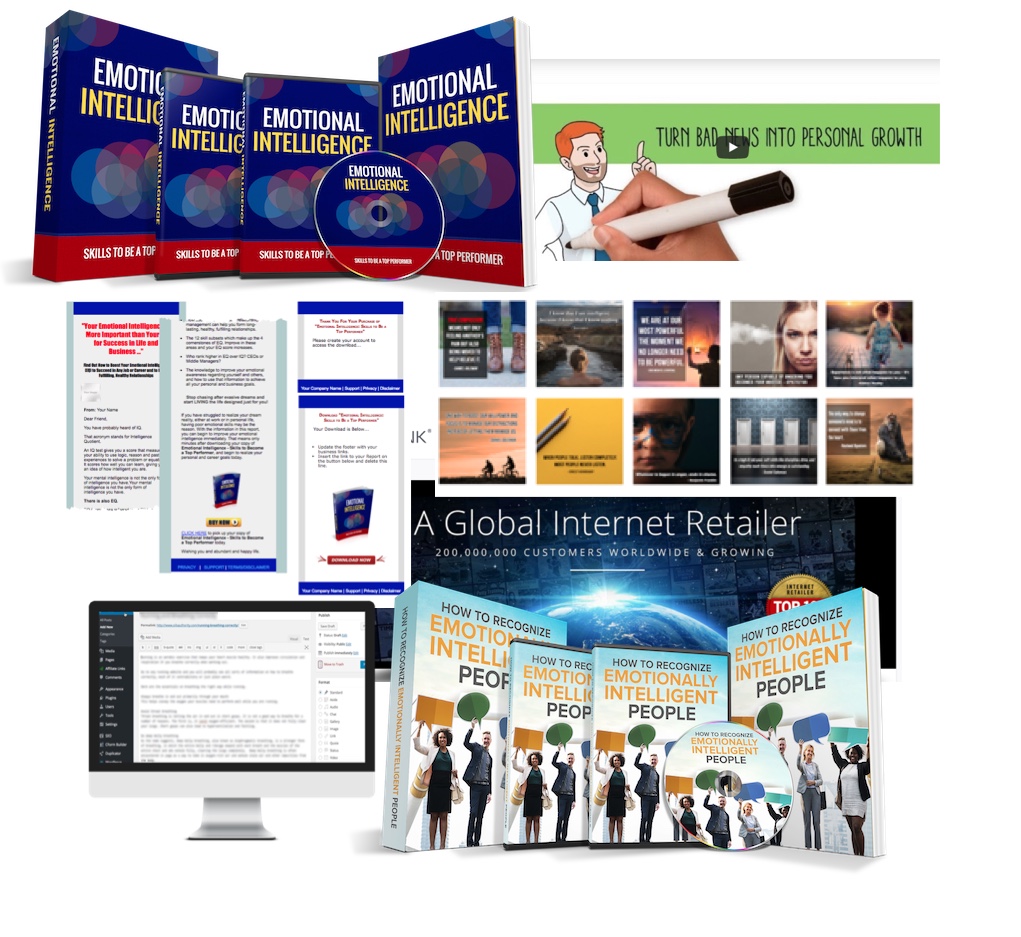 Let's look at everything you get with JR's Nurturing Emotional Health and this bonus.
eBook: Your Emotional Health: The Complete Guide
Report: Emotional Health FAQ
Report: The Mind/Body Connection: How Your Emotional Health Affects Your Health
103 Extra Sales Page Graphics
7 Day Email Series To Promote The eBook
20 New Long Articles
30 Day Challenge: Boost Your Emotional Health
40 Inspirational Quotes
40 Tips/Tweets/Social Media Updates
Editable Checklist: Mental Health Habits
Editable Checklist Graphic: Mental Health Habits
4 Editable Infographics
20 Editable Viral Images
Editable Collage
Easily Editable Powerpoint, PDF and High Def Web Ready PNG
2 Editable High Quality HD Videos

Each Video Comes With
Editable Powerpoint Source Files
Professional Voiceover
DVD Cover Graphics

Product Funnel ""Emotional Intelligence-Skills to Be a Top Performer"
Complete Sales Funnel Including Sales Copy
Lead Magnet PLR eBook "How to Recognize Emotionally Intelligent People"
2 Sets of eCovers
12 Long 500-600+ word articles
Collection of high converting Clickbank Affiliate Programs
10 Social Posters
Social Teaser Video to attract people to your website
This impressive self-improvement Emotional Health Combo PLR bundle provides the coach or marketer with products to use in training, marketing and blogging. It includes everything you need to grow you practice, connect with partners and readers, as well as to attract people ready to buy.
How much would you pay for 2 complete product funnels, 2 ebooks, 3 reports, 30 Day challenge, autoresponder messages, 32 articles, tons of social images, 3 videos…and more?
$97 — $77 — $57
Not Today!
You get all the bonuses PLUS JR's Nurturing Emotional Health when you purchase through my link.
Click the button below to head to the sales page and make your purchase.
Buy This Bonus as a Standalone Product
$17
Do you want to buy this bonus as a standalone product [without JR's "Nurturing Emotional Health"]? Just use the button above to make payment and then email support@sosg.zendesk.com We'll get you the download once payment is confirmed.   Thank you.  
We've done the work so you don't have to do!
Note: Bonus material are delivered in the same download area as for your purchase at customer.jvzoo.com.  If you have questions, please send a ticket with a receipt for purchase to support@sosg.zendesk.com.   Thank you!