(Members Access Downloads At Bottom of Page)
Introduce People to the Power of Alternative Healing! Full PLR Included
Hot! Evergreen Niche

Hello PLR Friends,
Kater here from PLRPump.com introducing an all new product for wellness entrepreneurs and affiliate marketers looking for ways to jump into the growing popularity of alternative healing practices.  This product, "Alternative Healing Practices PLR" is designed to appeal to people searching for answers for solving and preventing health problems using natural, proven methods.   
This is a huge market.  According to studies by Global Industry Analysts, it is expected that alternative medicine sector to reach close to $115 billion by 2015. Market growth is fuelled by a trend toward herbal and nature-based products, based on the presumption these products cause fewer side effects than modern medicines. Alternative medicine disciplines such as acupuncture, homeopathy, massage, ayurveda, and traditional Chinese medicine are being practiced more widely in the western world.
The target audience seeking natural health remedies range from thirty to sixty-nine years of age.  This demographic represents about 46% of the total demand. An interesting point is that this industry remained strong during the recession. Perhaps due to unavailability of health insurance, people became open to trying alternative methods.
While healthcare reform will attract individuals back to conventional healthcare, it will prohibit health insurance companies from discriminating against licensed alternative healthcare providers. Additionally, increasing acceptance and adoption of alternative healthcare will support growth.

Why are people investing in alternative medicine?
Alternative medicine is frequently safer and often just as effective as conventional treatment options

Many therapies are ancient and used by other cultures as a core solution - not alternative

These solutions give patients a choice

Patients are seeking less invasive, non-drug, low-cost approaches to strengthen their well-being.

Alternative providers often spend a fair amount of time with their patients, which is very important and has therapeutic benefit
A health conscious choice allows patients to make life style changes, understand medical alternatives to care, and be an active participant in their medical treatment.
And that's where you come in to the picture offering them guidance and solutions with "Alternative Healing Practices PLR." People are ready to trade dollars for answers to their health concerns.
Now, you can leverage the benefits offered by private label rights products and tap into this demand for alternative health solutions.
Just look at what you get with this massive wellness PLR pack.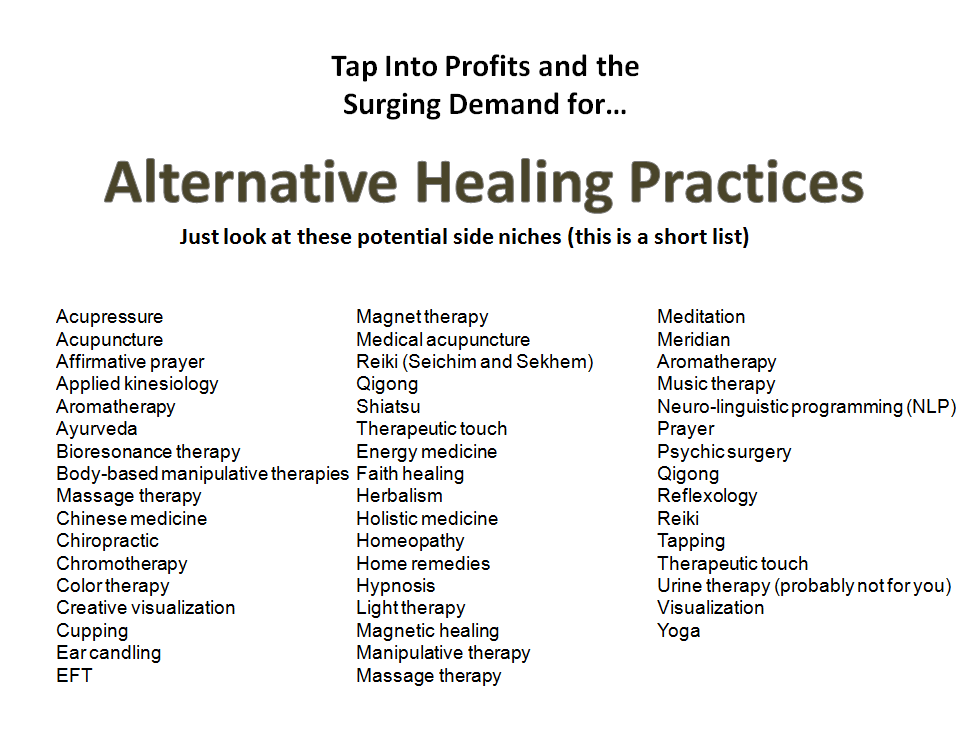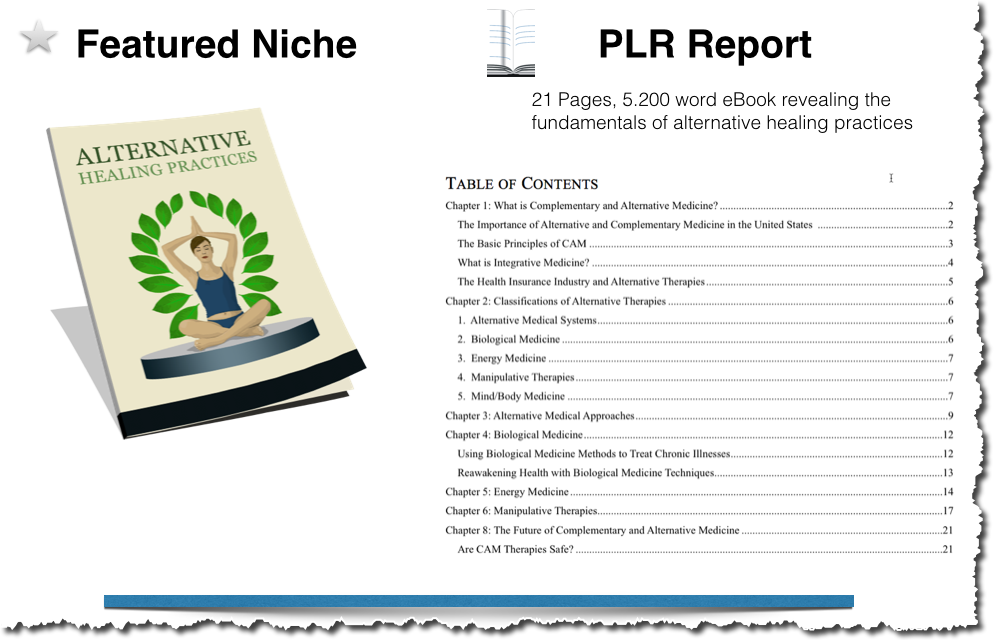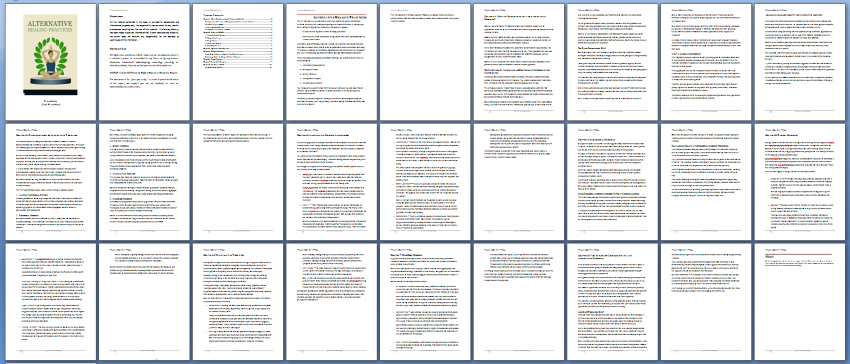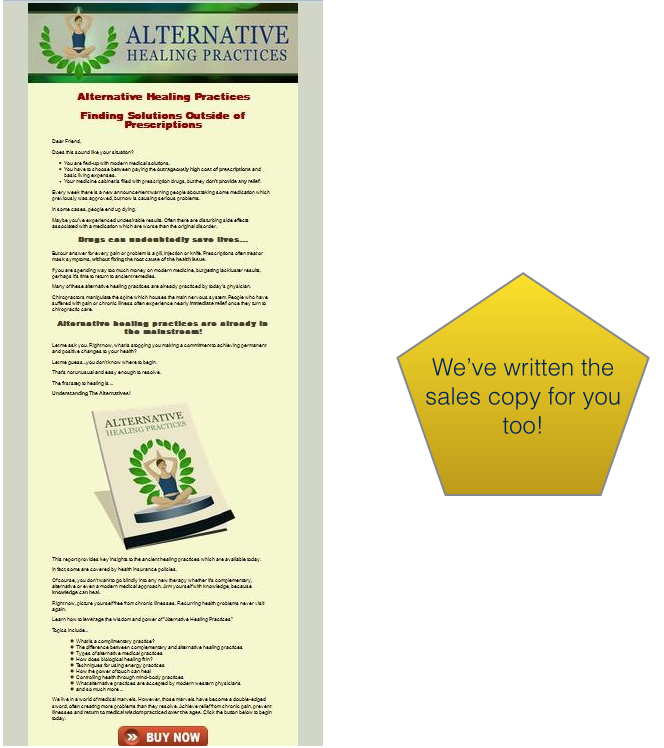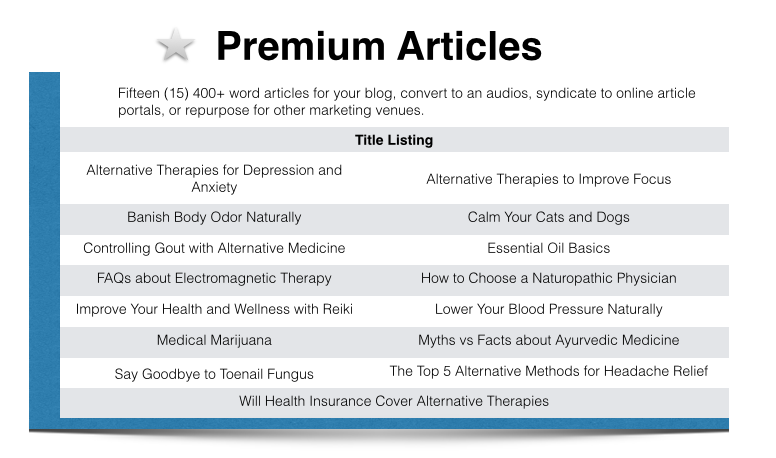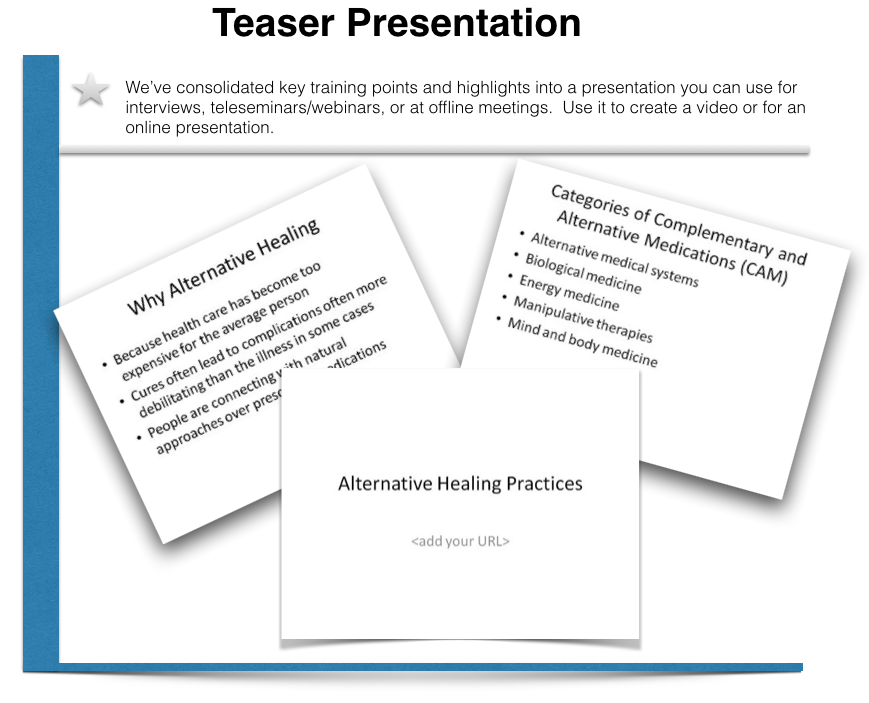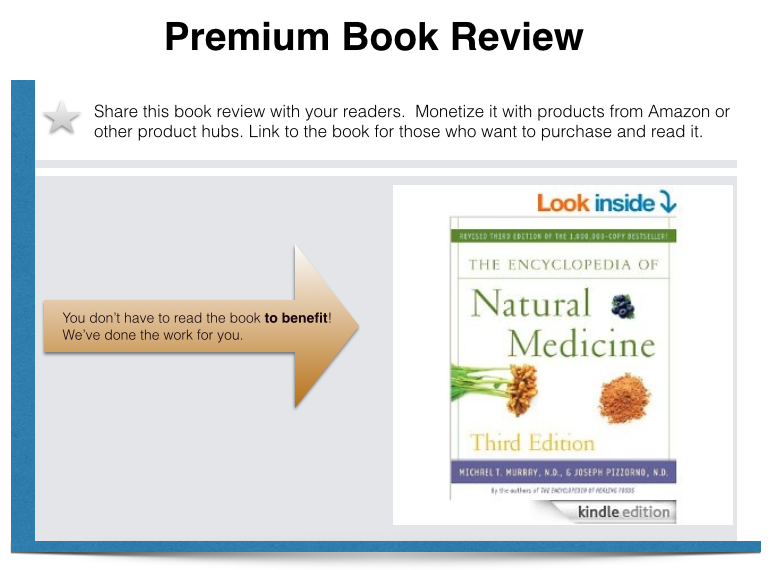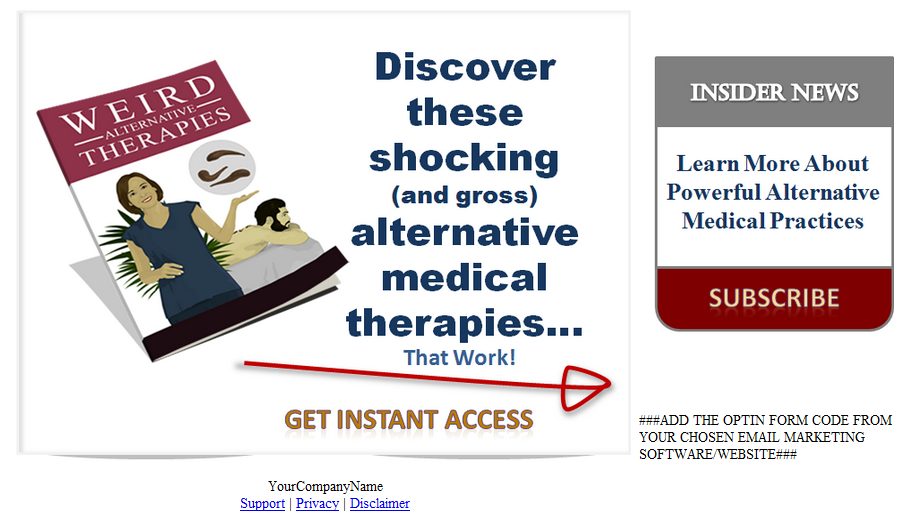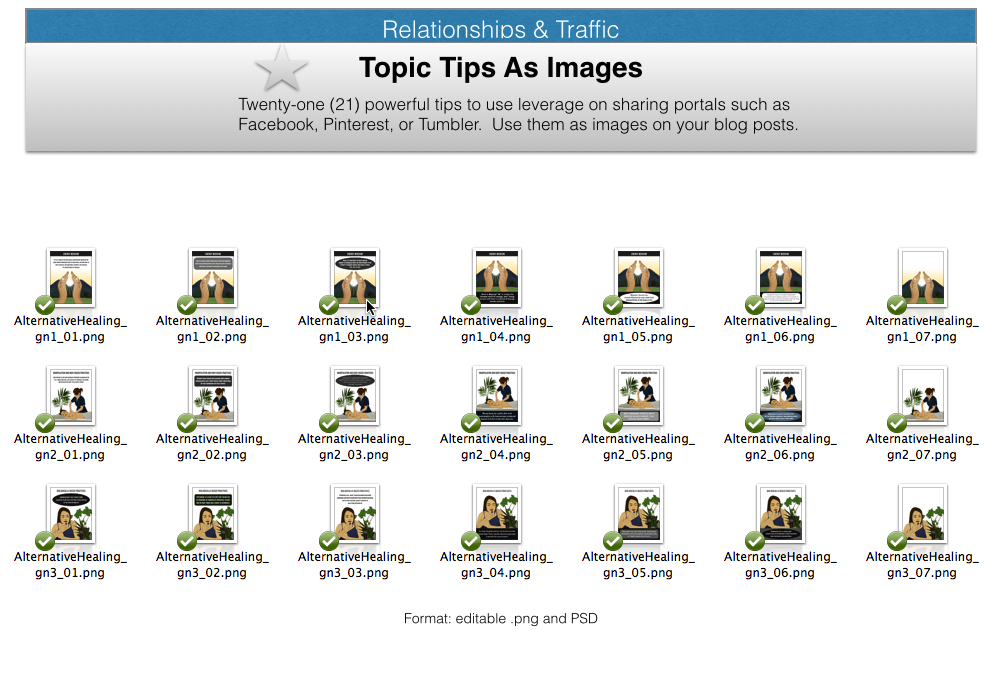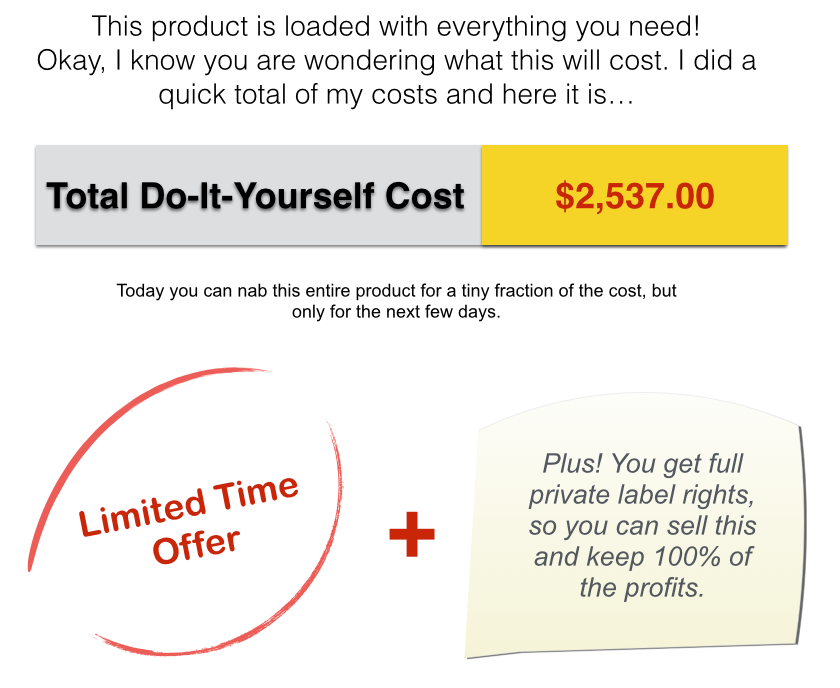 Let's review what you get with Alternative Healing Practices PLR...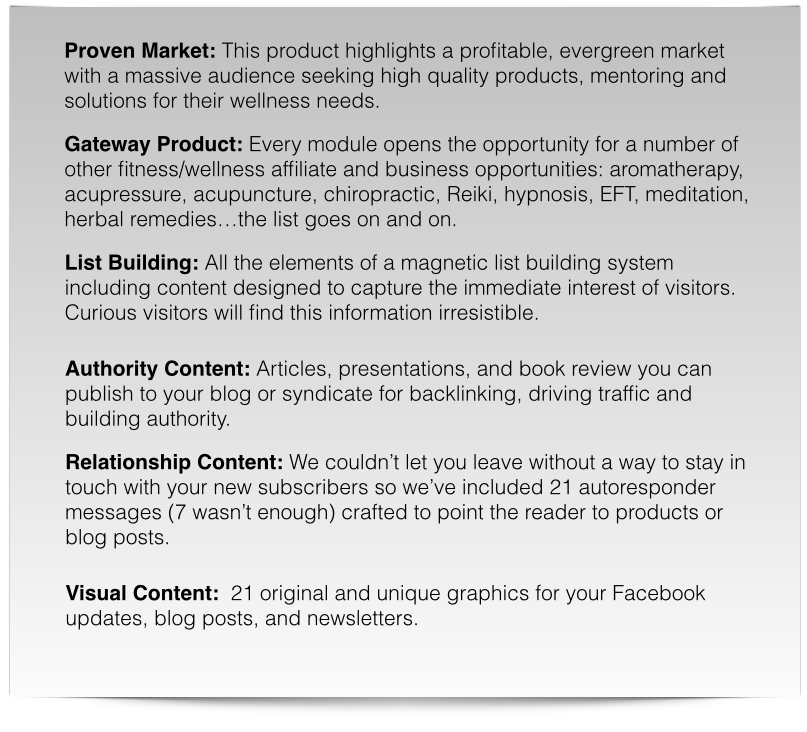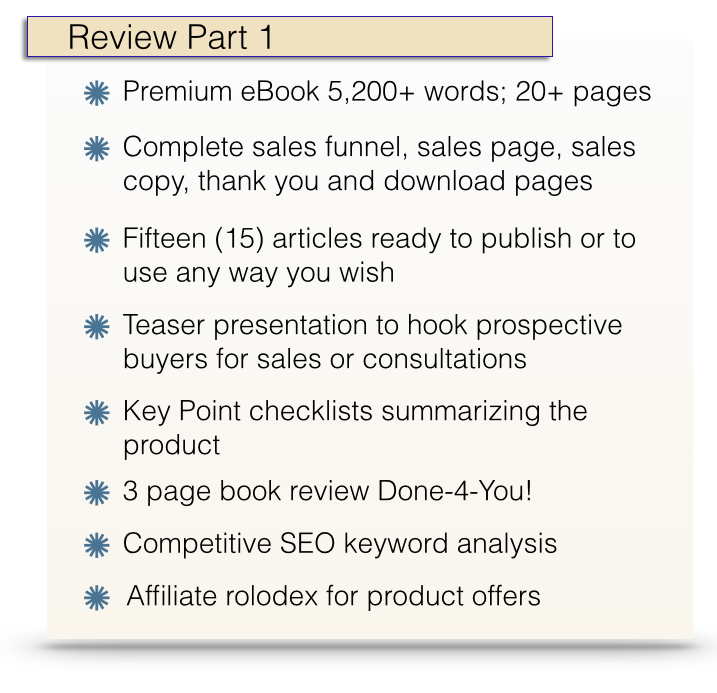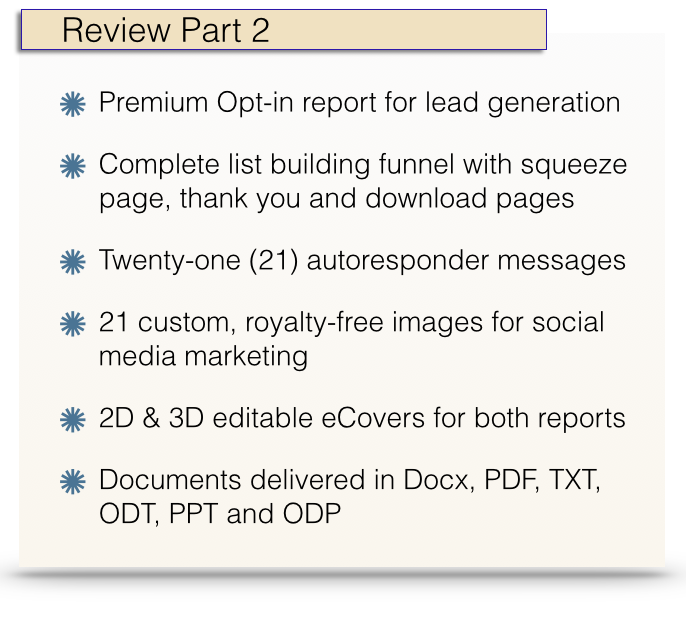 ——-Members Download. See Below——-
Sorry, this content is for members only.
Click here to get access to this product.
Already a member? Login here…